Why to buy Samsung Galaxy 40mm Watch4 – Black :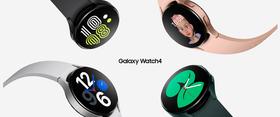 The watch that knows you best
Most of us want to know more about ourselves, so we can be the best version of ourselves. That's why we engineered the all-new Galaxy Watch4 to be the companion to your journey towards a healthier you.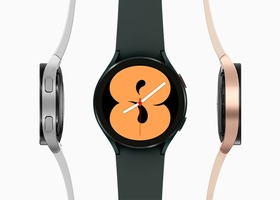 Don't just listen to your body. Know it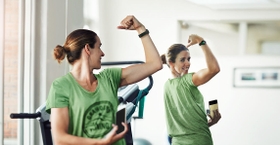 ack your fitness progress with our first smartwatch that conveniently measures body composition. Get to know your body fat percentage, skeletal muscle, body water and more to achieve your goals. The Samsung Bio Active Sensor and our fastest chip brings the biggest innovation to Galaxy Watch yet.
Body Composition
Get a BIA measurement using just two fingers in 15 seconds. Anytime, anywhere.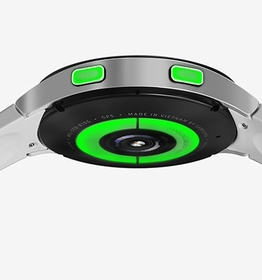 Your workout buddies have your back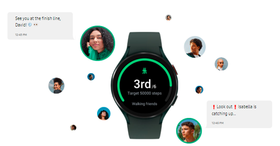 Enjoy every step you take with your friends and family with the Samsung Galaxy 40mm Watch4 – Black. Track your steps and compete with friends in a fun competition through a live message board. Challenges come with commemorative badges and a point system to make exercise fun, motivating and socially rewarding.
Name a workout. It can track it
Track your activities and fitness scores on your watch and phone. Count steps, check calories, and stay on the grid with GPS. Galaxy Watch4 detects physical activity to track your routines and supports more than 90 exercises for a more accurate report of your workouts.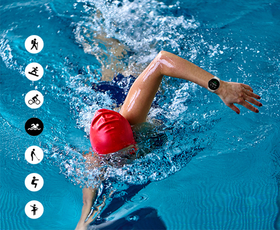 All the data your heart desires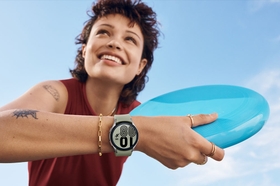 Meet the Samsung BioActive Sensor that measures ECG and blood pressure in real time. After initial calibration, the sensors quickly check your blood pressure. You can also check abnormal heart rate and rhythm through ECG and send data straight to your phone to be easily shared.
A watch that's watching out for you
Blood Pressure Measure Blood Pressure using an Optical Heart Rate Sensor known as the PPG Sensor. ECG Measure ECG using an Electrical Heart Sensor.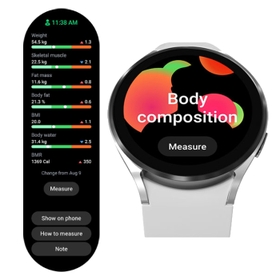 The most holistic sleep analysis on Galaxy watch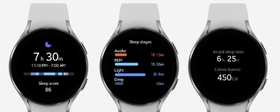 The sleep tracker detects and holistically analyzes your sleep stages while you rest. Improved measuring options let you check your blood oxygen levels and snoring patterns (not saying you do). Plus, get advanced insights from the National Sleep Foundation for better sleep quality and duration.
A new day. A new watch face
Choose between analog or digital watch faces with a variety of backgrounds, fonts, and colors to match your tastes, the weather, or occasion. Spice up your character watch faces with AR Emojis to express your style, while animated graphics show what you're up to, like running or listening to music.

General info of Samsung Galaxy 40mm Watch4 – Black
| | |
| --- | --- |
| Product Type | Smart Watch |
| Processor | Exynos W920 |
| Storage Capacity | 16GB |
| Operating System | Wear OS |
| OS Compatibility | Android |
| Style | Clip |
| Dial Face Shape | Circular |
| Band Type | – |
| Band Closure | Buckle |
| Band Color | Black |
| Removable Band | Yes |
| Case Material | Aluminum |
| Charging Type | USB |
| Built-in Speaker | Yes |
| NFC | No |
| Connectivity | Bluetooth, Wi-Fi |
| Microphone | – |
| GPS | Yes |
| Water Resistant | Yes |
| Water Proof | No |
| Touch Screen | Yes |
| Size | – |
| Messaging | No |
| Calls | No |
| Music Player | – |
| Step Count | – |
| Calories Burnt | – |
| Sleep Monitor | Yes |
| Heart Rate Monitor | Yes |
| Excercise Duration | – |
| Additonal Fitness Features | Media Controller, Auto Lock, Pedometer, Stopwatch, Timer, Notifications |
| Sensors | Compass, Gyro, Heart rate, SpO2 |
| Battery Life | up to 40hrs |
| Dimensions | 40.4 x 39.3 x 9.8mm |
| Weight | 25.9gm |