Why to buy Apple Pencil 1st generation – New Edition
Apple Pencil, Lightning adapter, extra tip and USB-C to Apple Pencil Adapter (required to pair and charge with 10th-generation iPad).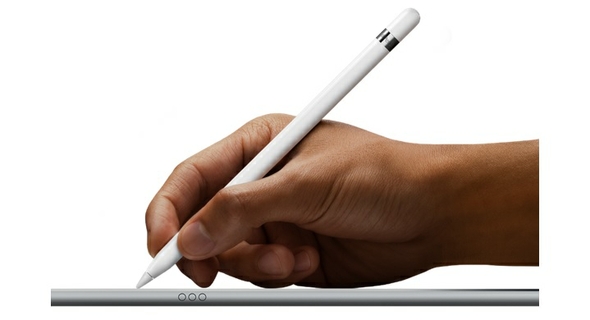 Draw lines of any weight
Within its slender case are intricate and accurate pressure sensors, capable of measuring a range of forces. The carefully positioned sensor determines precisely how hard the tip of Apple Pencil 1st generation is being pressed down. Press harder to draw thicker lines. Or use a gentle touch for wispy hairlines. The variety of creative effects is virtually limitless. Which means you are as well.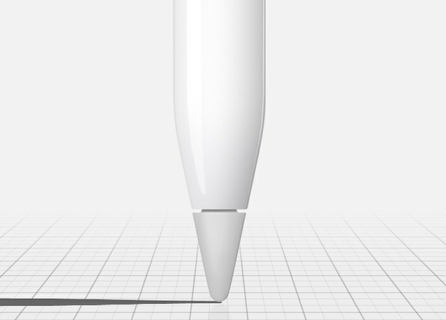 Add Apple Pencil 1 Erase barriers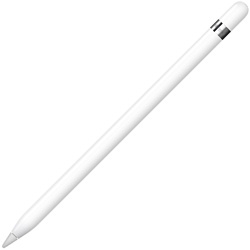 You may never have seen Apple Pencil 1st generation before, but you already know how to use it. From the first moment, it does what you expect. And then far more. Whether you're sketching in the park, painting a watercolor portrait, or drafting a blueprint, Apple Pencil gives you a variety of tools in a single instrument. You hold it, but it doesn't hold you back.
Highly responsive
iPad Pro knows whether you're using your finger or Apple Pencil. When iPad Pro senses Apple Pencil, the subsystem scans its signal at an astounding 240 times per second, giving it twice the data points it normally collects with your finger. This data, combined with Apple‑designed software, means that there's only milliseconds between the image you have in your mind and the one you see on the display.

Add shading with a tilt of the hand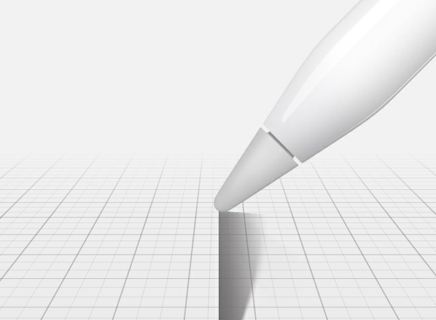 The Two tilt sensors built within the tip of Apple Pencil calculate the exact orientation and angle of your hand. As you naturally write or draw, the relative positions of each of these sensors can be detected by the Multi-Touch display. So you can create shading effects simply by tilting Apple Pencil the way you would a charcoal or conventional pencil.
12 hours of battery life
Slip off the magnetic cap of Apple Pencil to reveal a Lightning connector that lets you charge Apple Pencil simply by plugging it into iPad Pro. The connector features a slightly elongated design, so that charging is possible even when iPad Pro is inside its Silicone Case. A full charge gives you 12 hours' worth of scribbling, sketching, annotating, and editing. And if the battery happens to run out while using Apple Pencil, you can just charge it from your iPad Pro for 15 seconds and get 30 minutes of use.
General Apple Pencil 1
| | |
| --- | --- |
| Colour | White |
| Accessory For | Tablet |
| Compatibility | iPad |
| Product Type | Stylus |