Apple Watch Ultra 2 GPS + Cellular, 49mm Titanium Case with Ocean Band – Orange
Retina display: Up to 3000 nits
High and low heart rate notifications
Water resistant 100m
Battery life Up to 36 hours
Retina display Always-On
Screen 410 by 502 pixels
Fall Detection and Crash Detection
Bluetooth 5.3
Wi-Fi 4
Next-level adventure.
The most rugged and capable Apple Watch pushes the limits again. Featuring the all-new S9 SiP. A magical new way to use your watch without touching the screen. The brightest Apple display ever. And now you can choose a case and strap combination that is carbon neutral.

Design
New guts. More glory.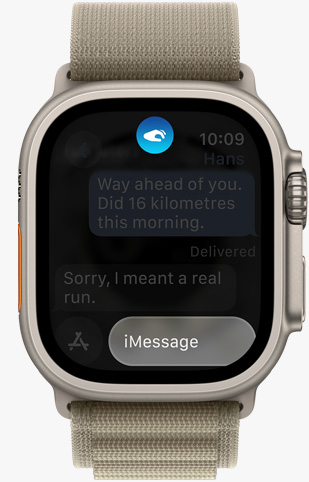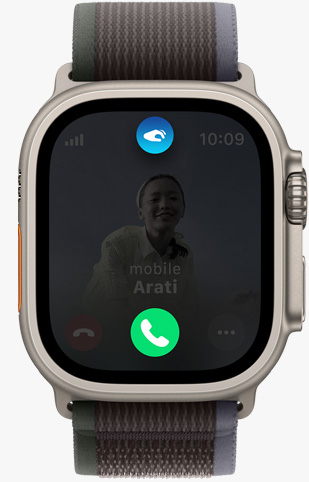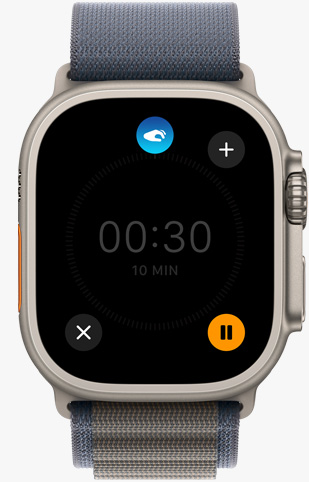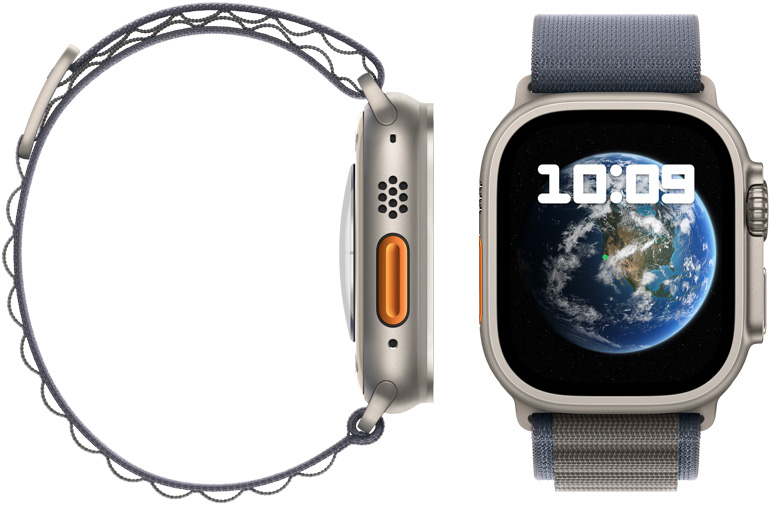 A first for Apple Watch.
A major step towards 2030.
Through ongoing innovations in materials, clean energy and low-carbon shipping, Apple Watch is now available in case and strap combinations that are carbon neutral.
Whether it's your first run in a while, a 10K or a triathlon, it takes a certain mentality to seek out challenges that test you physically. Apple Watch Ultra 2 is the ultimate training partner, and it's packed with new features to help you reach your goals.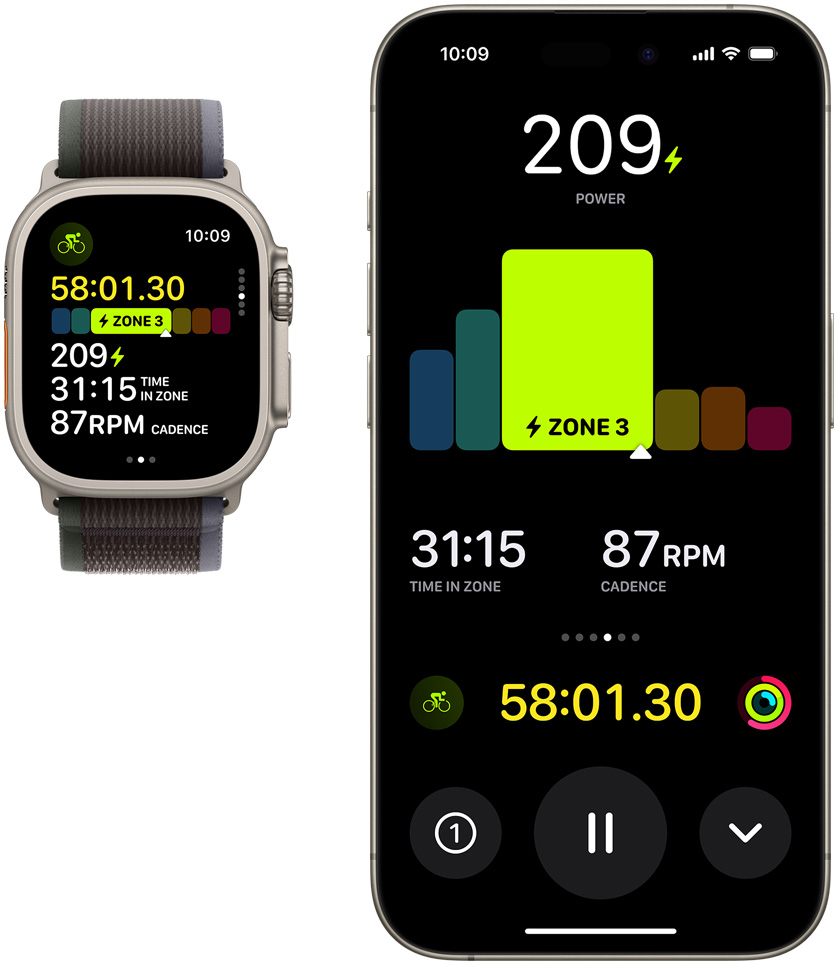 Find strength in numbers.
More views. More motivating.
Apple Watch Ultra 2 now connects to cycling accessories like power metres via Bluetooth. For a better view of your performance during a ride, start a cycling workout from your watch and it will automatically show up as a Live Activity on your iPhone, which can be attached to your handlebars with optional accessories.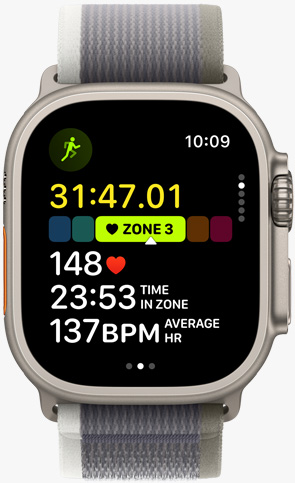 Heart Rate Zones
Quickly see your intensity level. Training zones are automatically calculated and personalised using your health data, or you can create them manually.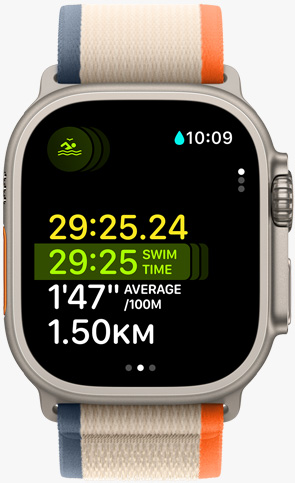 Multisport workout
Combine running, cycling or swimming into a single workout. The Workout app will automatically recognise when you switch between activities.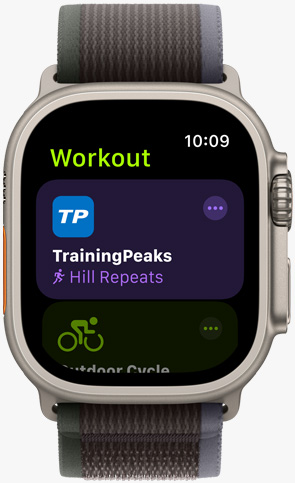 Support for fitness apps
Apple Watch Ultra 2 supports custom workout APIs so apps like TrainingPeaks can directly export your scheduled workouts to the Workout app.
Custom workouts
Set the time and distance goals of each interval of your workout. And add warmups, cooldowns and recovery intervals.
Advanced running metrics
Measure Stride Length, Ground Contact Time and Vertical Oscillation. And train for specific time goals with Pacer.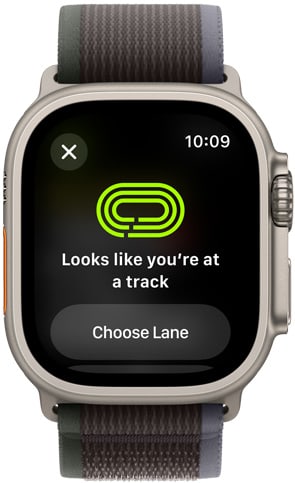 Race Route
If it's an Outdoor Run or Cycle workout you do often, you can choose to race against your last or best result.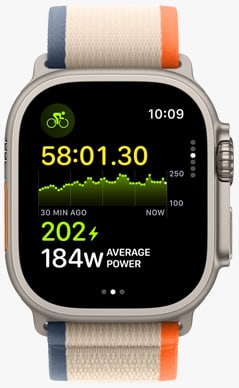 Trail Loop. Comfort for the long run.
Designed to be light, thin and flexible. It features a convenient pull tab for quick adjustments during workouts. Extra stretch built into the nylon weave makes it easy to cinch for optimal fit. The Trail Loop is made with recycled content and is carbon neutral. Available in three striking new colours.
The compass reimagined.
An accurate compass is as crucial for navigating the wild as a solid pair of boots. Additions to the Compass app deliver views and functionality that take wrist-driven orienteering to new heights.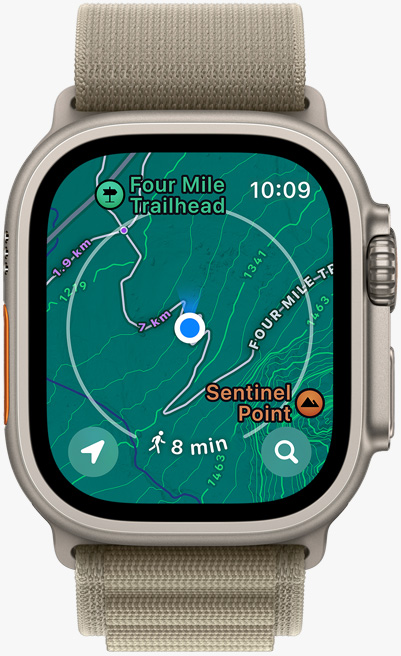 Built for the back country.
Advanced map details make Apple Watch Ultra 2 a vital companion out in the wild. New topographic maps show physical features in over 9,000 national and regional parks in the US, including mountains, valleys and bodies of water, with details like trails, contour lines, elevation and points of interest. And see detailed trail information such as length, photos and more.
Ready for anything.
Whether you're facing extreme temperatures or challenging altitudes, Apple Watch Ultra 2 is equipped to rise to the occasion.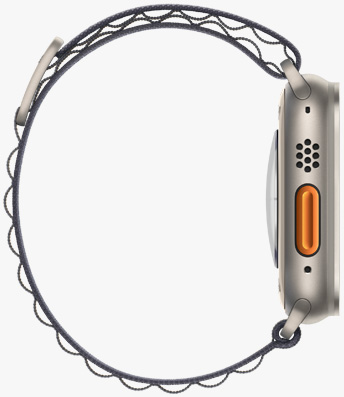 Alpine Loop. Tough as trails.
Light, durable and made from two textile layers seamlessly woven into one continuous piece without stitching.
The corrosion-resistant titanium G-hook slips smoothly into the reinforced loops for a secure fit. The Alpine Loop contains recycled yarn and is carbon neutral. Available in three stunning new colours.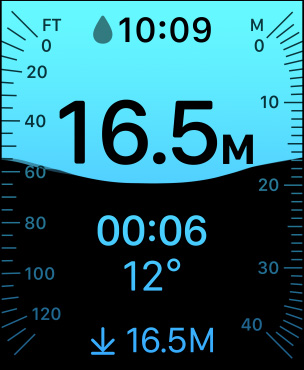 Innovation that goes deep.
The Depth app is ideal for tracking recreational underwater activity. It activates automatically when you submerge and shows the time, current depth, water temperature, duration under water and maximum depth you've reached. It also shows a dive summary on your watch, and saves a log of each session in the Fitness app on your iPhone. This gives you a complete history of your dives, including a graph of the dive and a map showing the GPS entry point.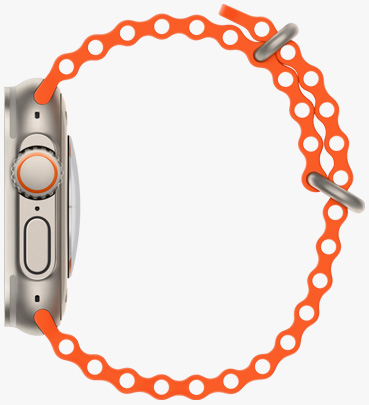 Ocean Band. The sea is calling.
Moulded from a high-performance elastomer, it's flexible and stretchy. The corrosion‑resistant titanium buckle and spring‑loaded titanium adjustable loop secure the strap, even during high-speed water sports. Available in three colours, including two vibrant new options.
Powerful
health features.
The ECG app can record your heartbeat and rhythm using the electrical heart sensor and then check the recording for atrial fibrillation, a form of irregular rhythm.12
Heart health notifications.
Receive notifications of unusually high or low heart rates and irregular heart rhythms.13
Keep track of your sleep. See how much time you spend in three sleep stages: REM, Core and Deep. And know when you might have woken up.
Get readings of your blood oxygen for insights into an important indicator of your overall wellness.16
Stay connected
with cellular.
Call and text.
Cellular is built into every Apple Watch Ultra 2.17 With a service plan, you can keep in touch with up to 18 hours of all-day LTE battery life.
Music.
Stream your favourite music and podcasts from the top of a mountain or at the gym.18
Maps.
Get turn-by-turn directions with haptic feedback so you'll know exactly where you're going without looking at your watch.
Wallet.
Use your watch as your home key, car key or boarding pass.19
App Store
The App Store on Apple Watch lets you find apps for nearly any sport or activity. Download apps directly on your watch without having to take out your iPhone.
Precision Finding.
A second-generation Ultra Wideband chip enables Precision Finding for iPhone,20 a new experience that gives you the approximate distance and direction to your phone with helpful haptic feedback.
Use AR to see Apple Watch Ultra 2.
Just open this page in Safari on your iPhone or iPad.