HONOR Earbuds 2 Lite Glacier White
HONOR Earbuds 2 Lite
All Day Pure Music*
32 Hours Long Battery Life* | Active Noise Cancellation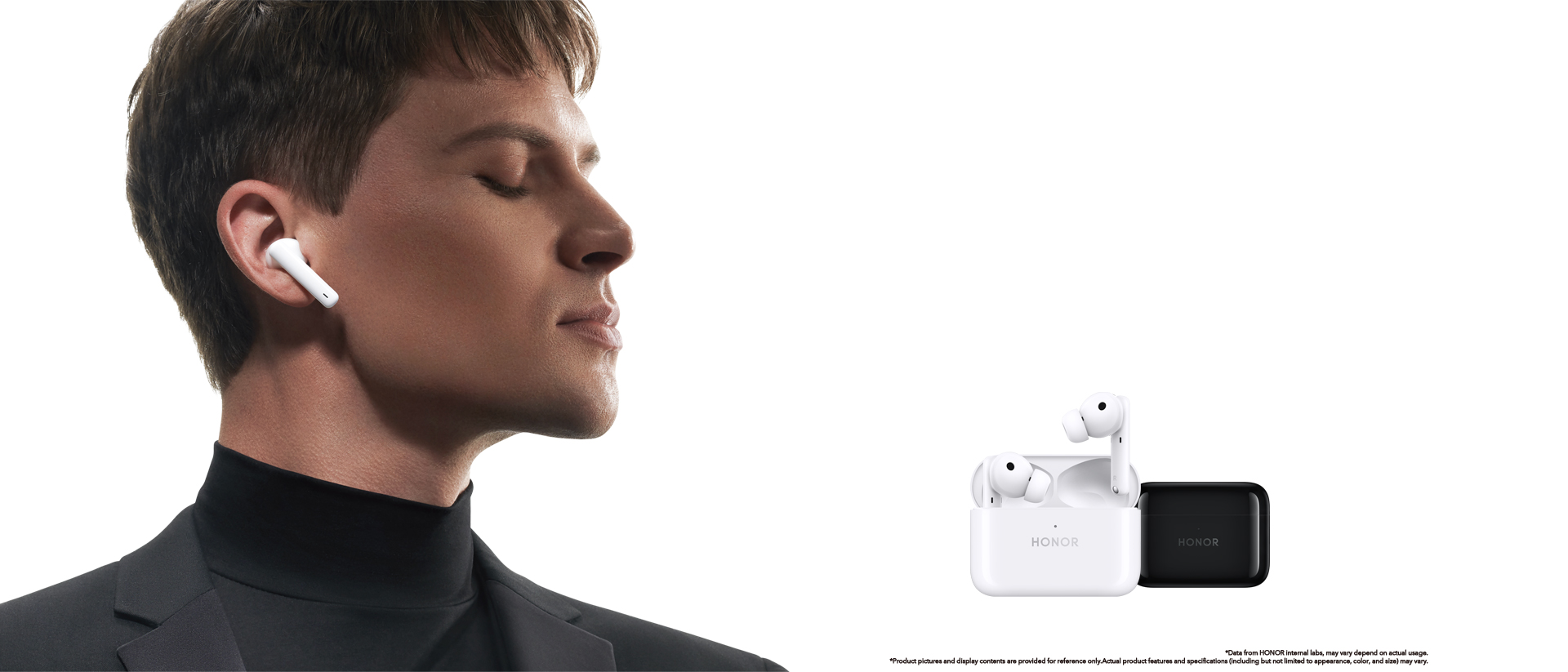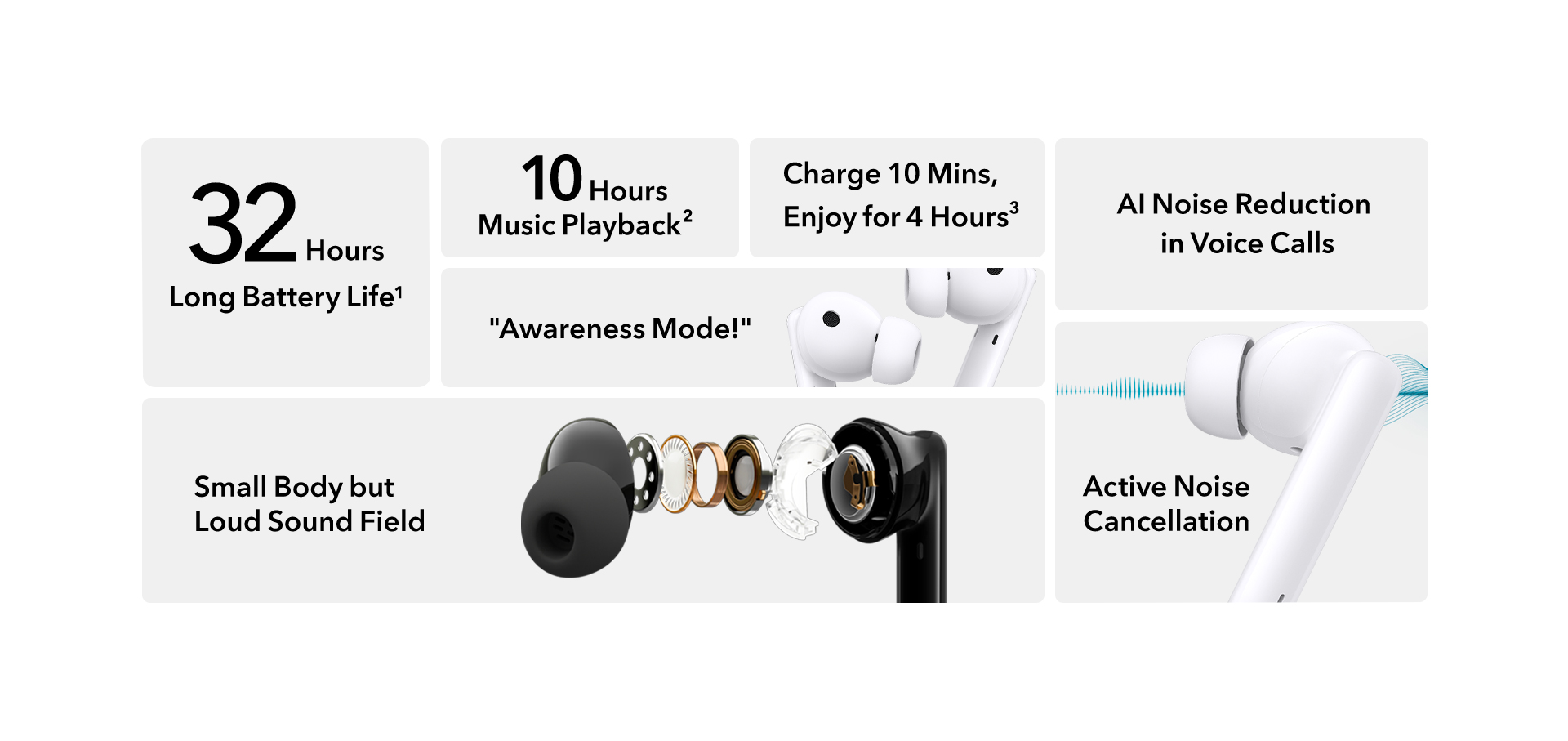 Get Clear Sound with Active Noise Cancellation
Equipped with active noise cancellation technology, the microphone picks up the noise outside the ear, and the driver generates reverse noise reduction sound waves to eliminate noise, effectively reducing noise interference4 and bringing comfortable noise reduction effect. Listen as you wish in a clearer and more immersed environment.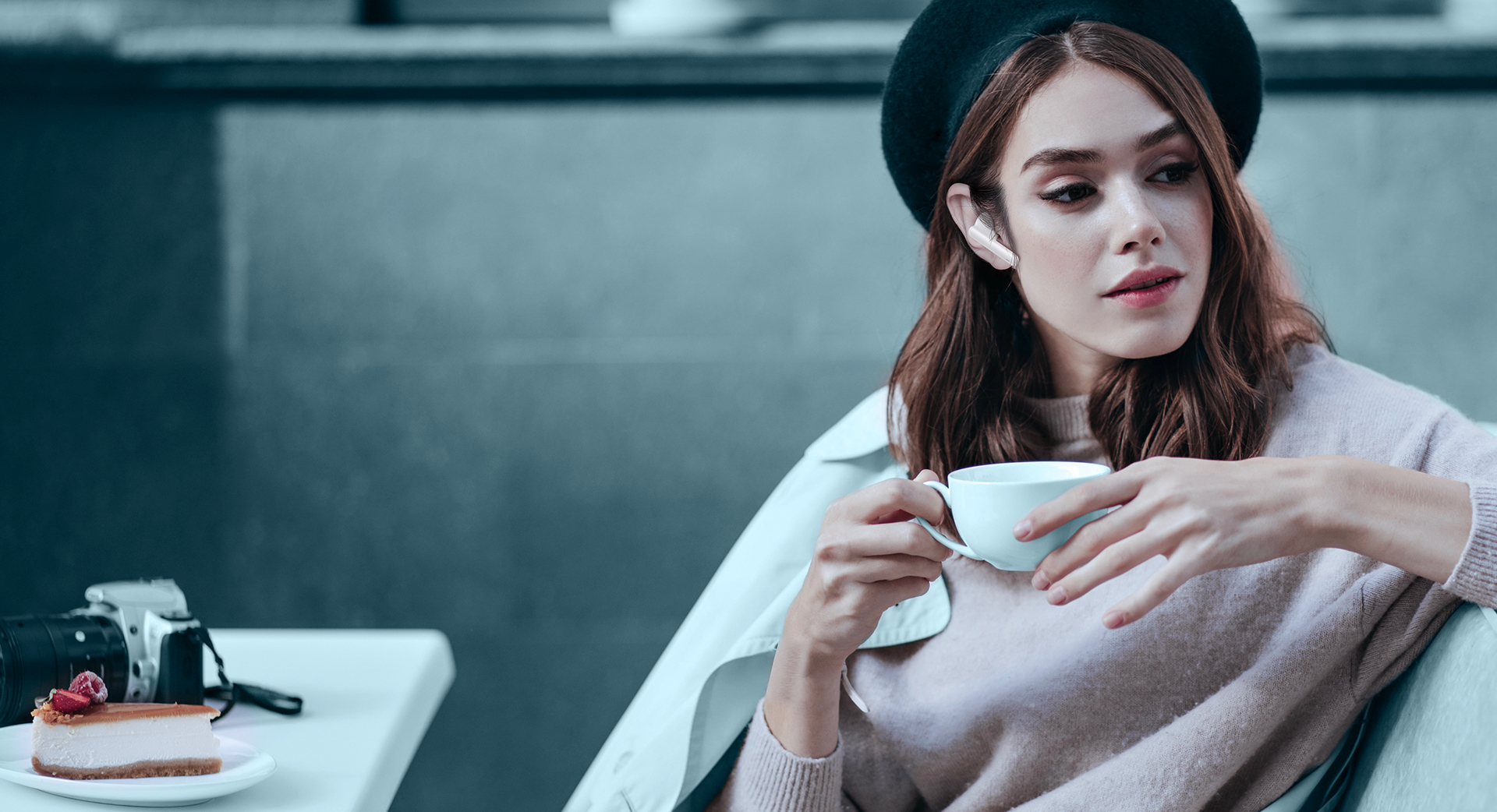 AI Noise Reduction in Voice Calls
Each earbud is equipped with two microphones designed by narrow slit pipes and programmed by AI neural network algorithm. It can effectively reduce the influence of wind noise, intelligently identify and effectively pick up the human voice, making every word in the call clear5.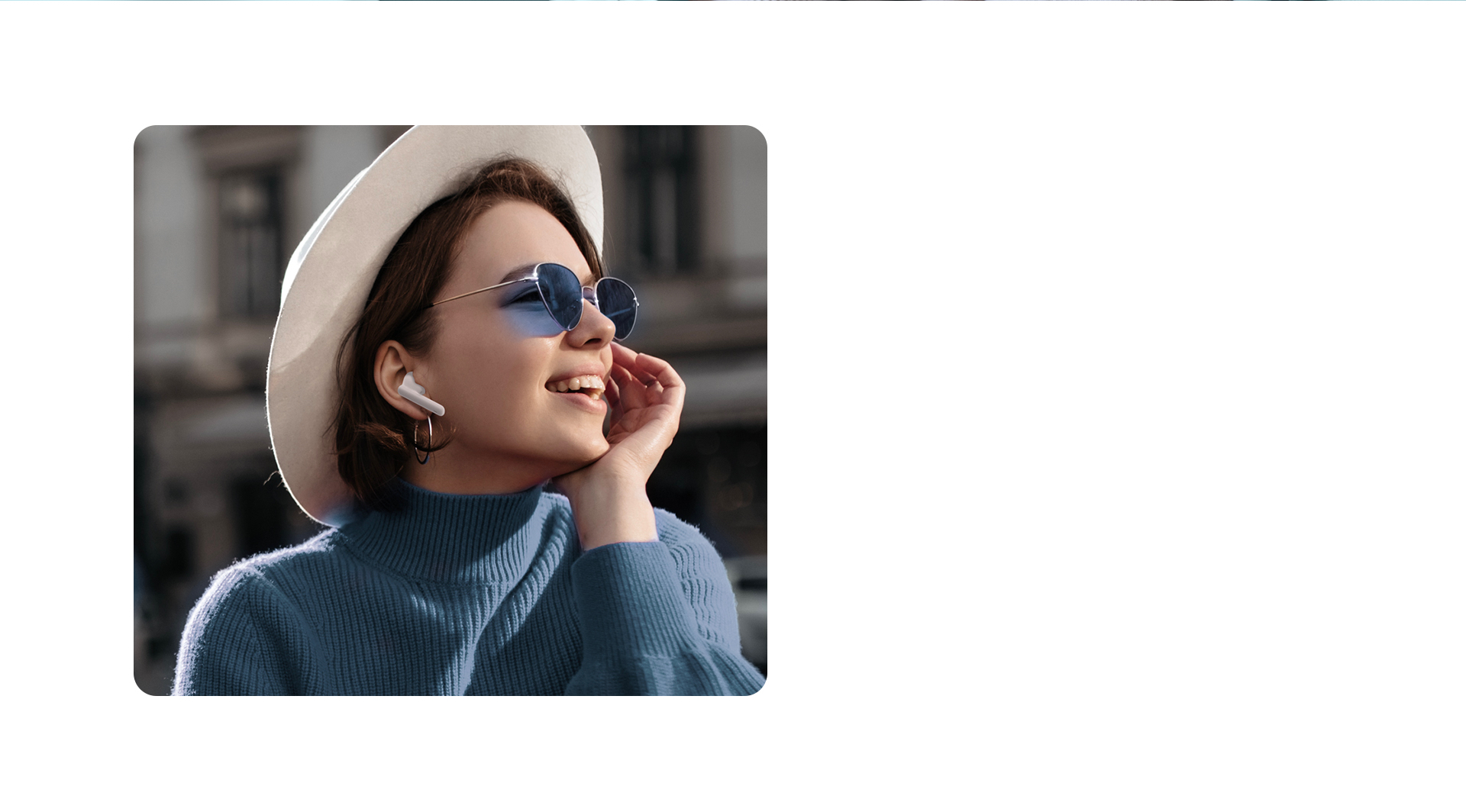 "Awareness Mode!"
Easily turn on "awareness mode" by pressing and holding the earbud. Without taking off the earbud, you can hear the ambient sound, making the face-to-face communication more comfortable and enjoyable6.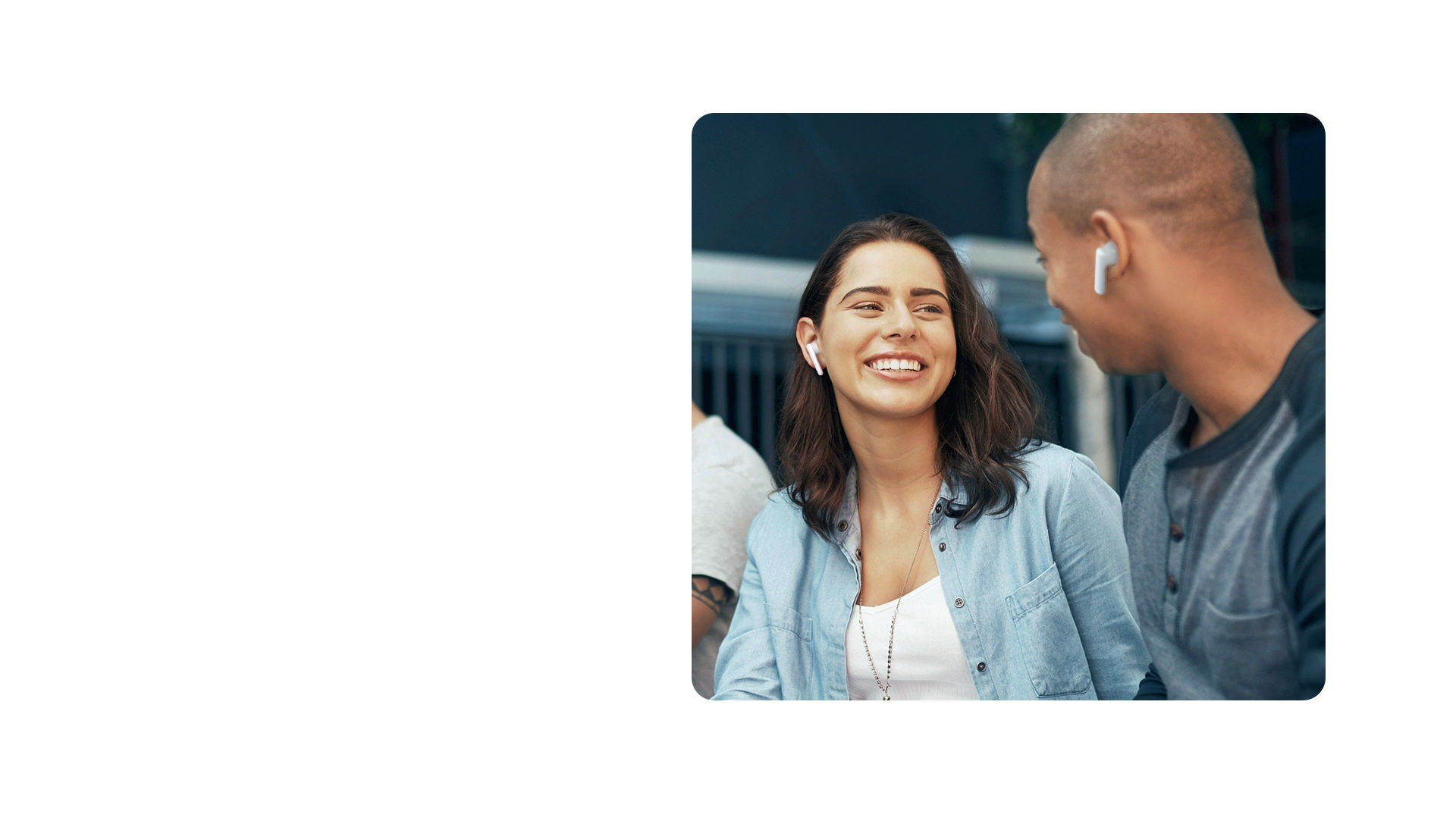 32 Hours Long Battery Life1
Stuff a high-energy-density large-capacity battery into a small body and adopt a low-power design scheme to achieve a long battery life. Disable active noise cancellation and use a charging case so that the total battery life reaches up to 32 hours, enabling you to listen to music without worrying about the battery life.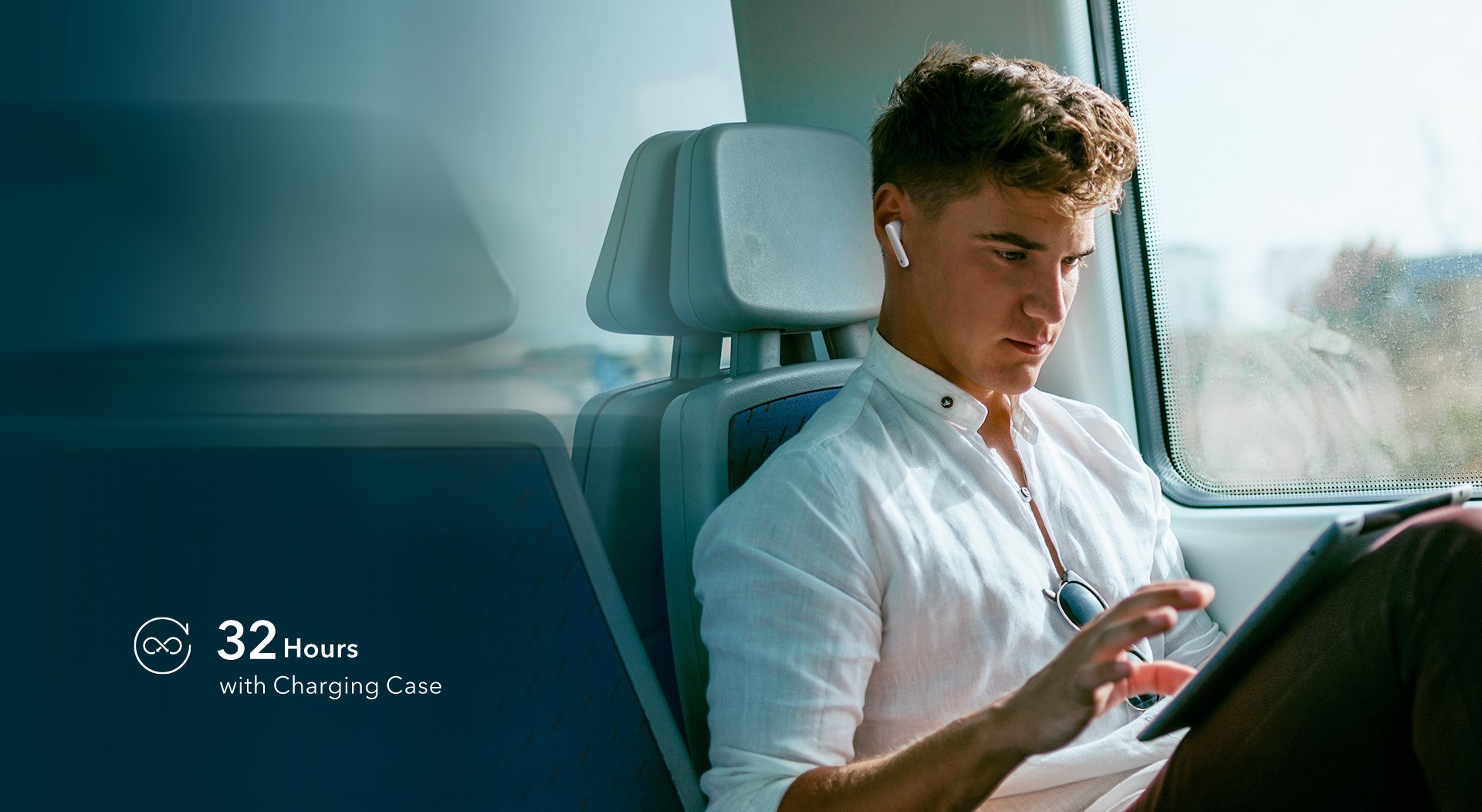 Music Playback for 10 Hours2
Listen to music for up to 10 hours on a single charge. Enjoy yourself with the music.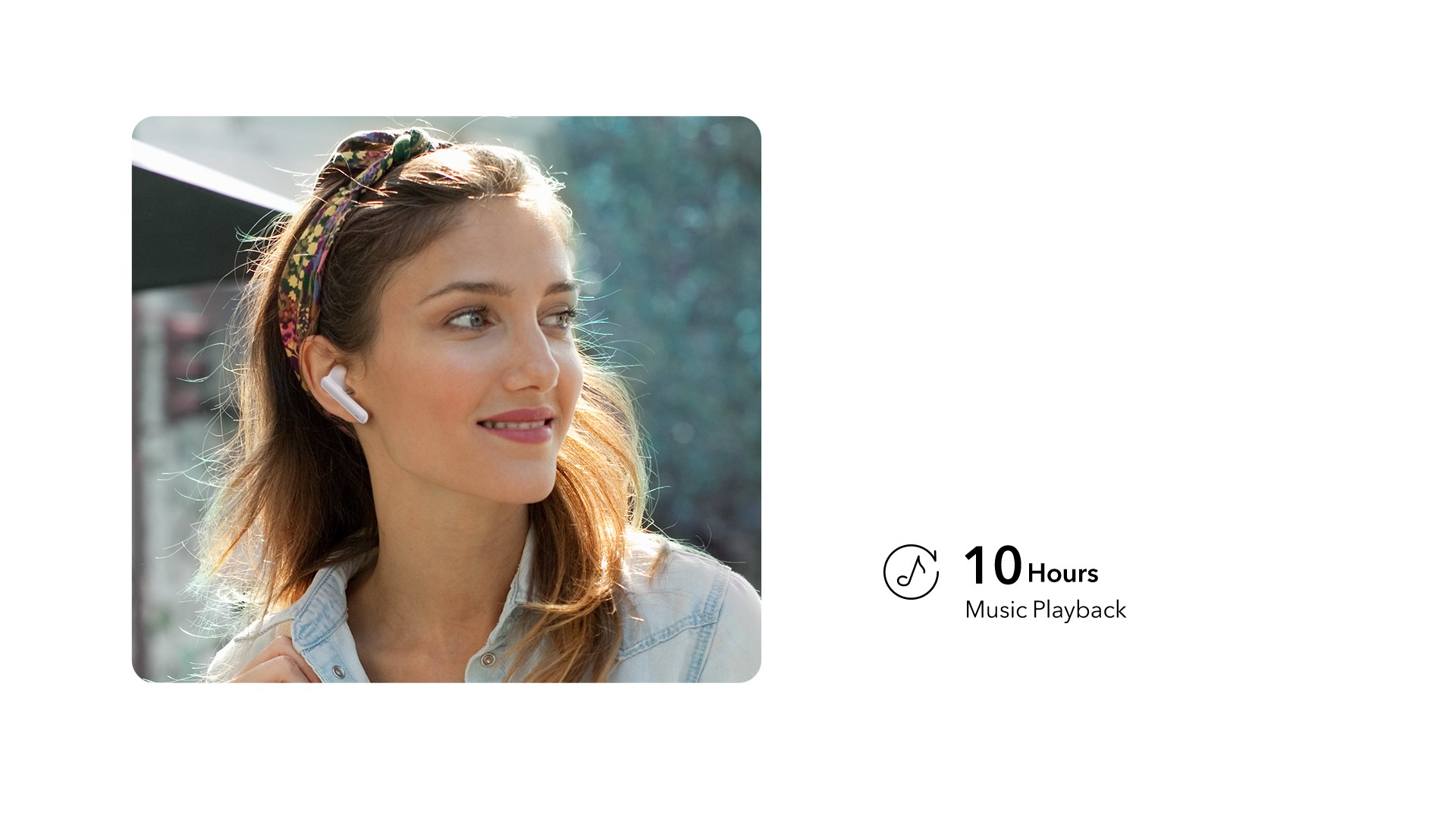 Charge 10 Minutes, Enjoy for 4 Hours3
Charge your device with high energy after a tea break. Good music does not wait, making your good mood continue.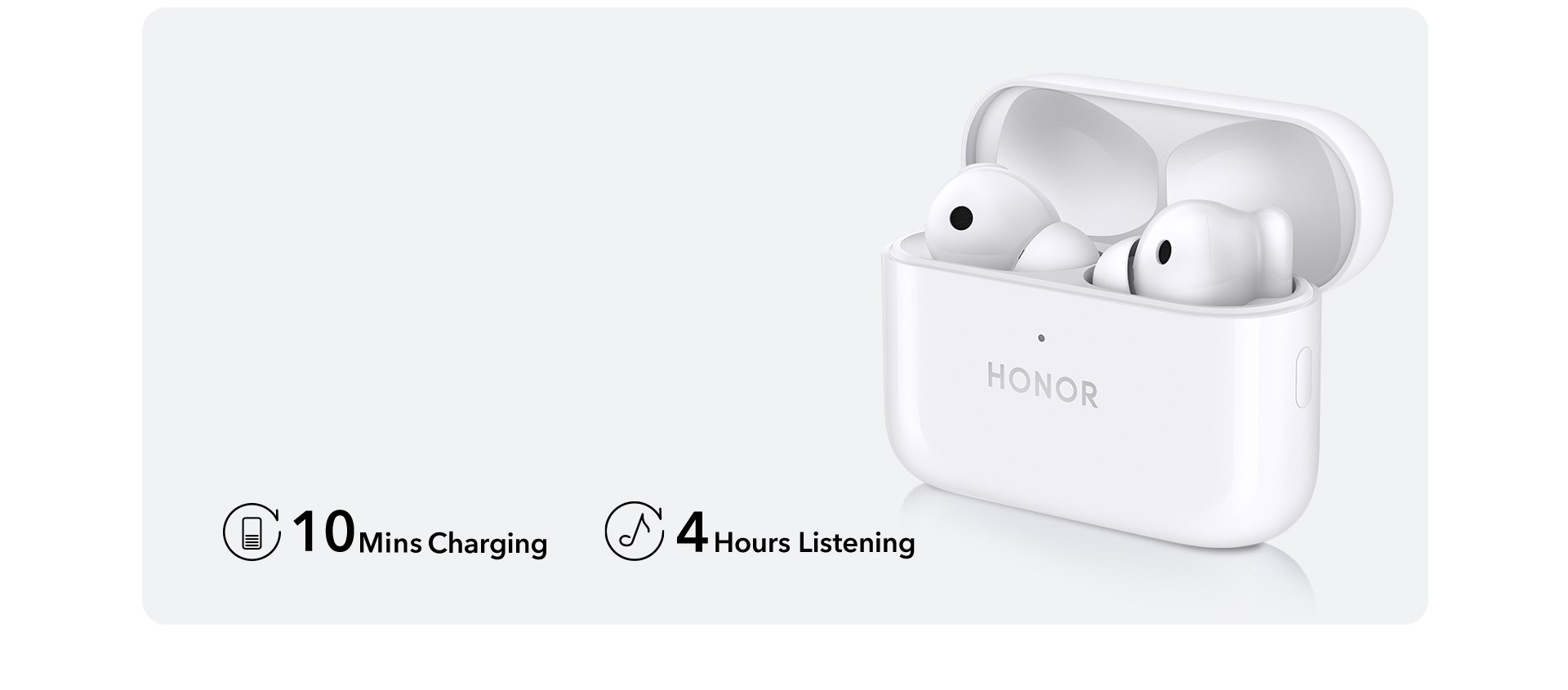 Small Body but Loud Sound Stage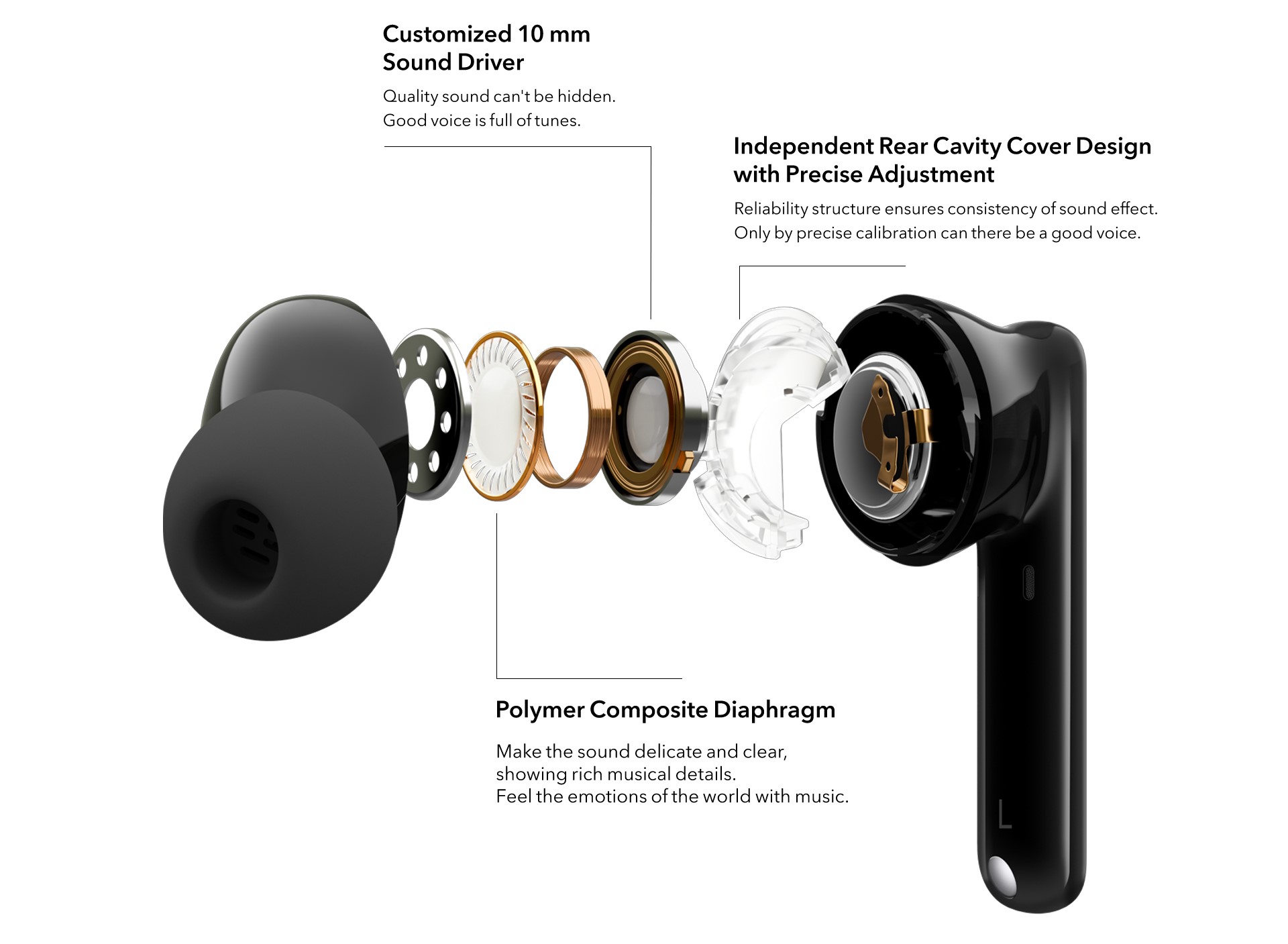 Open the Case and Connect
After being opened, selected mobile phone can automatically find the earbuds and quickly pairs them. You can open it for subsequent use and put them on to listen. At the same time, the battery condition of the earbuds and charging case are displayed in the pop-up dialog box7.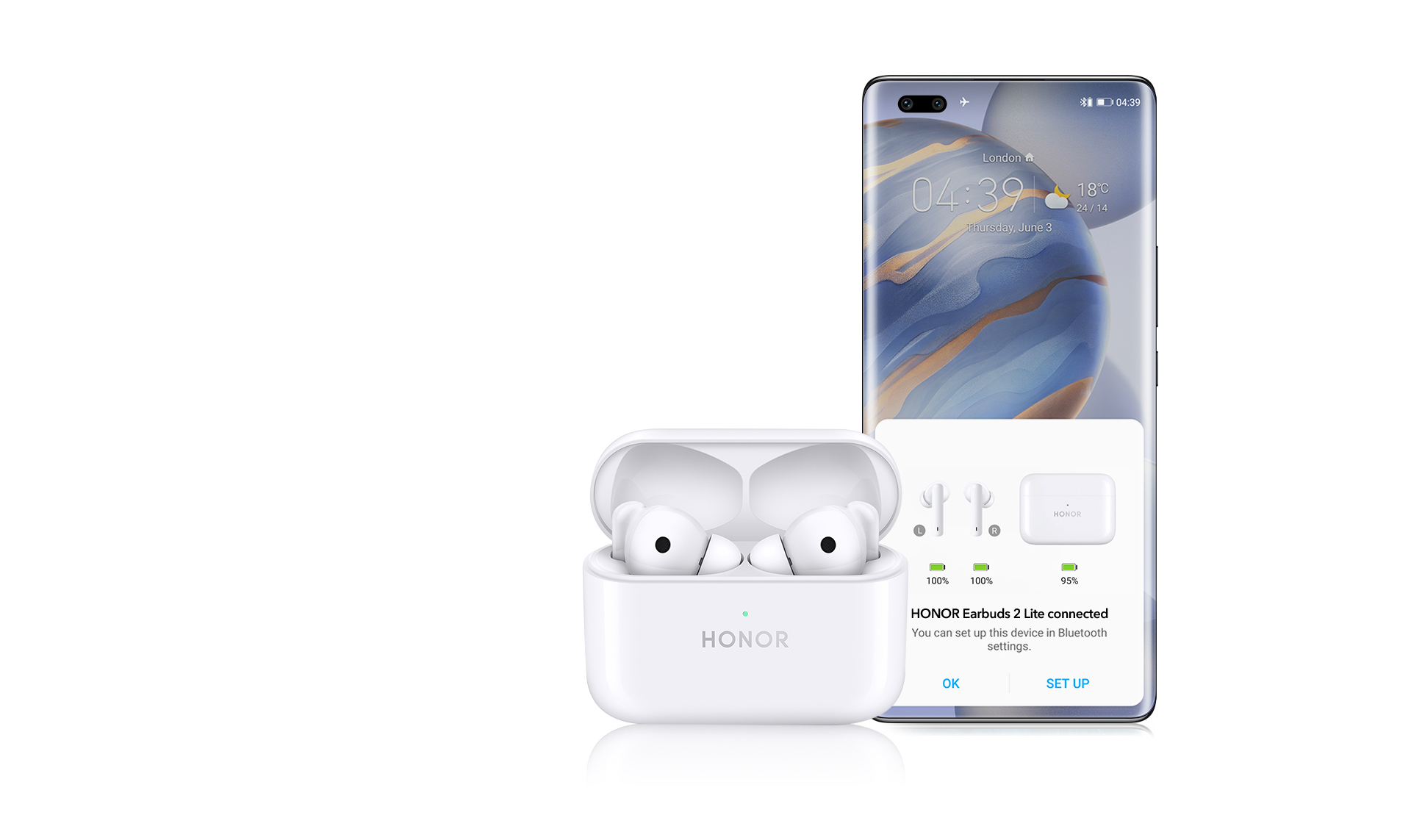 Enjoy Game Freely with Low Latency.
When playing a game on a mobile phone, enter the low-latency gaming mode8 to reduce the latency of Bluetooth transmission and ensure sound synchronization.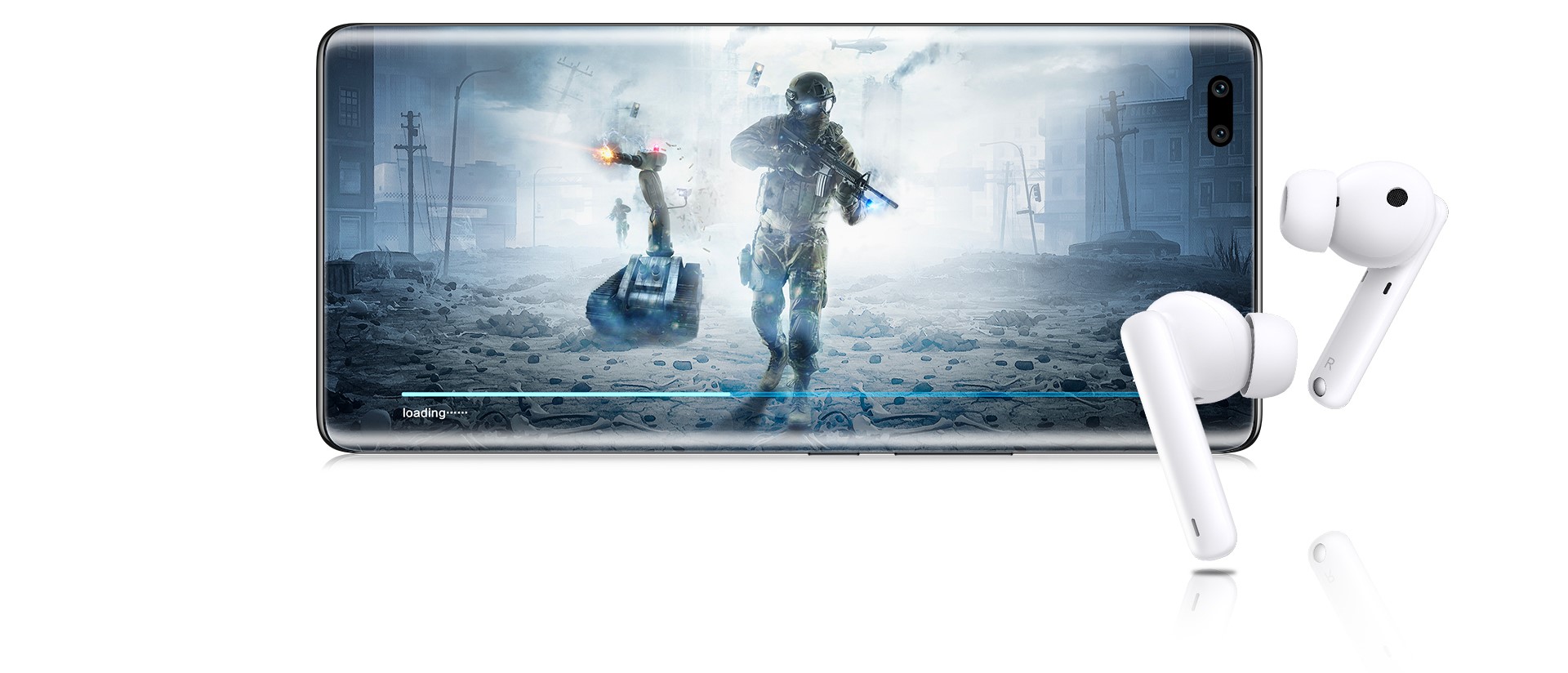 Feel Free to Listen as Soon as You Touch It
Both earbuds have built-in capacitive touch sensors, which can be used to play or talk or set up noise reduction by tapping or holding the earbud, making the interaction more convenient.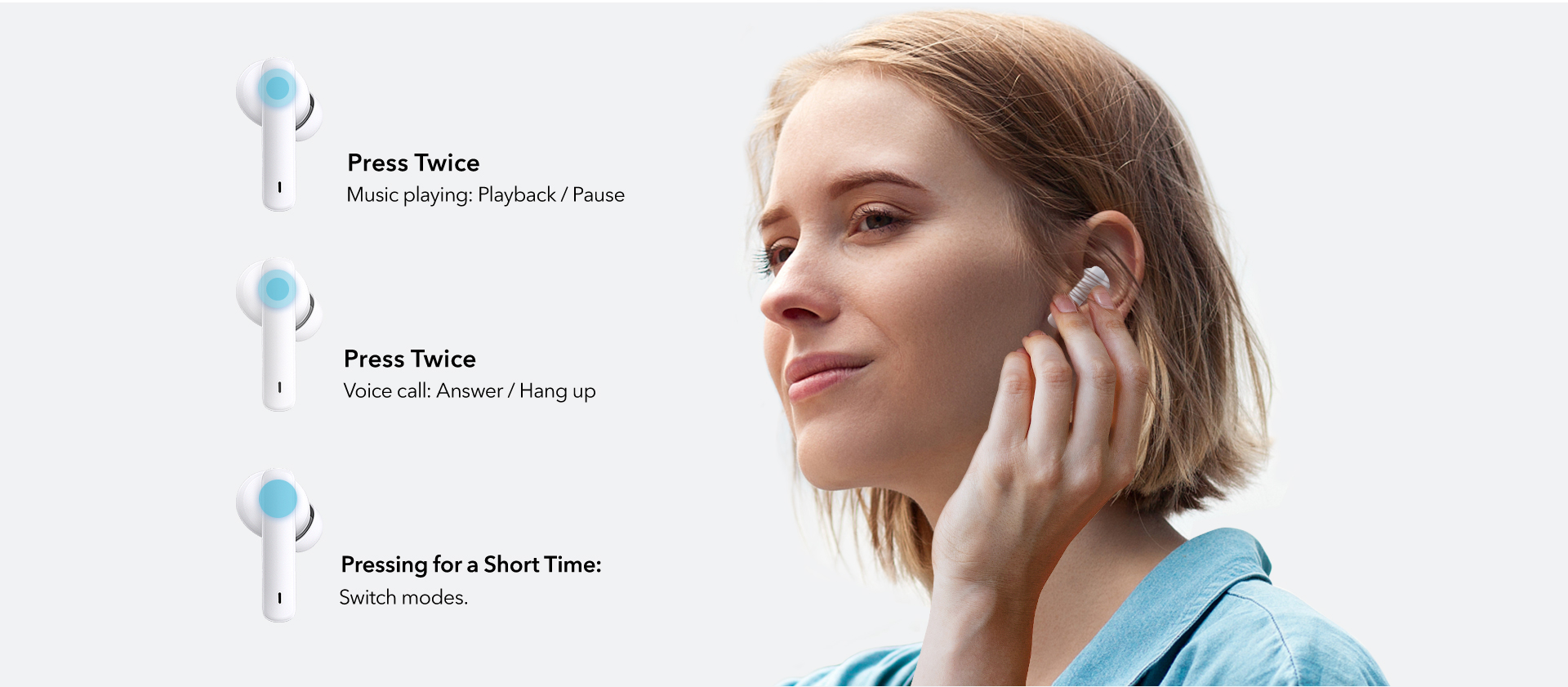 Intelligent Wear Detection
The earbud supports the wear detection function to achieve more intelligent functions by accurately detecting the wearing status of the earbud.

Auto Playback/Pause
When you take off the earbud, the music pauses.
When you put on the earbud, the music continues9.

Intelligent Channel Switching10
Quickly identify the wearing status and
seamlessly switch devices for call audio output
Compact and Exquisite Design
The charging case is compact and exquisite in design, and comfortable to hold it in your hand.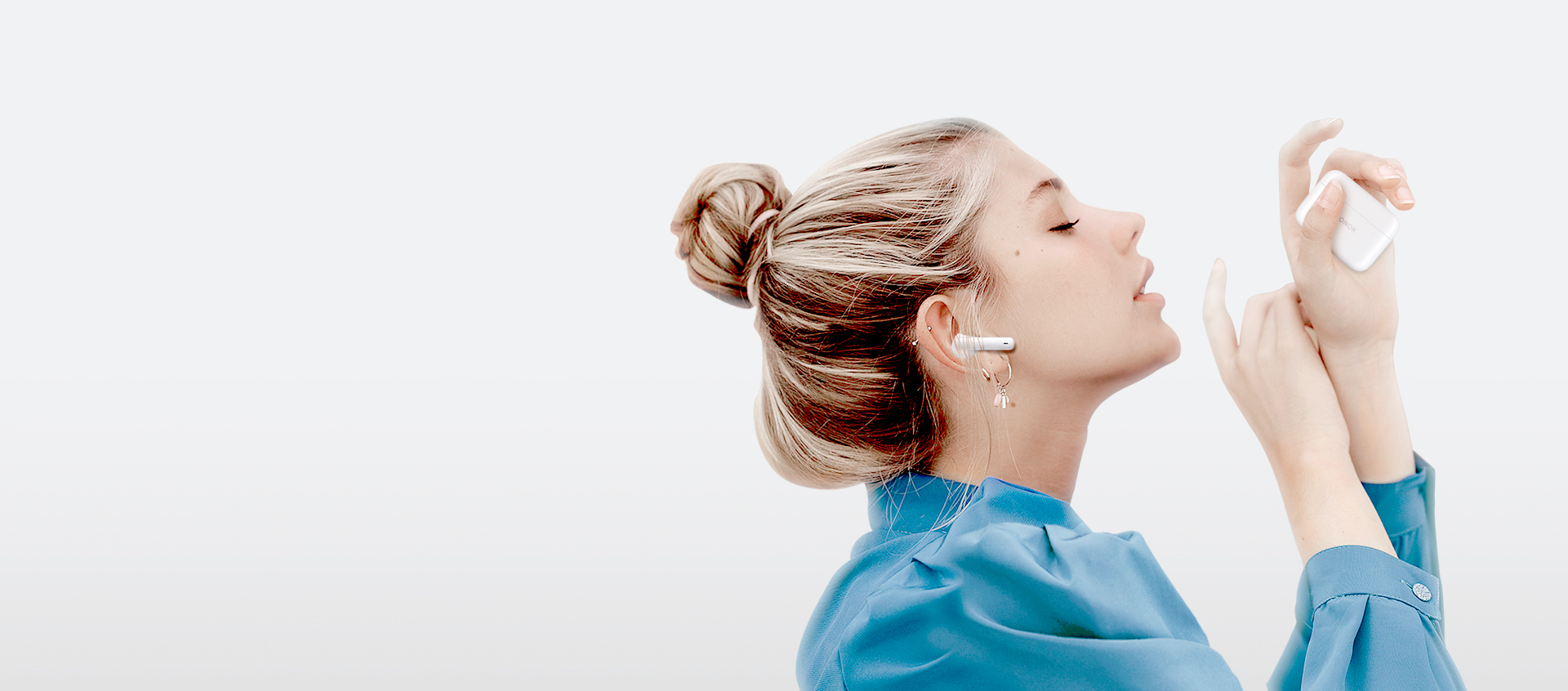 Fit into the Ear with "Zero-touch"
HONOR Earbud 2 Lite uses 3D bionic ergonomic design, making the wearing stable but more comfortable11.
With a weight at 5.5 grams for a single earbud, you can not feel a thing in your ear12.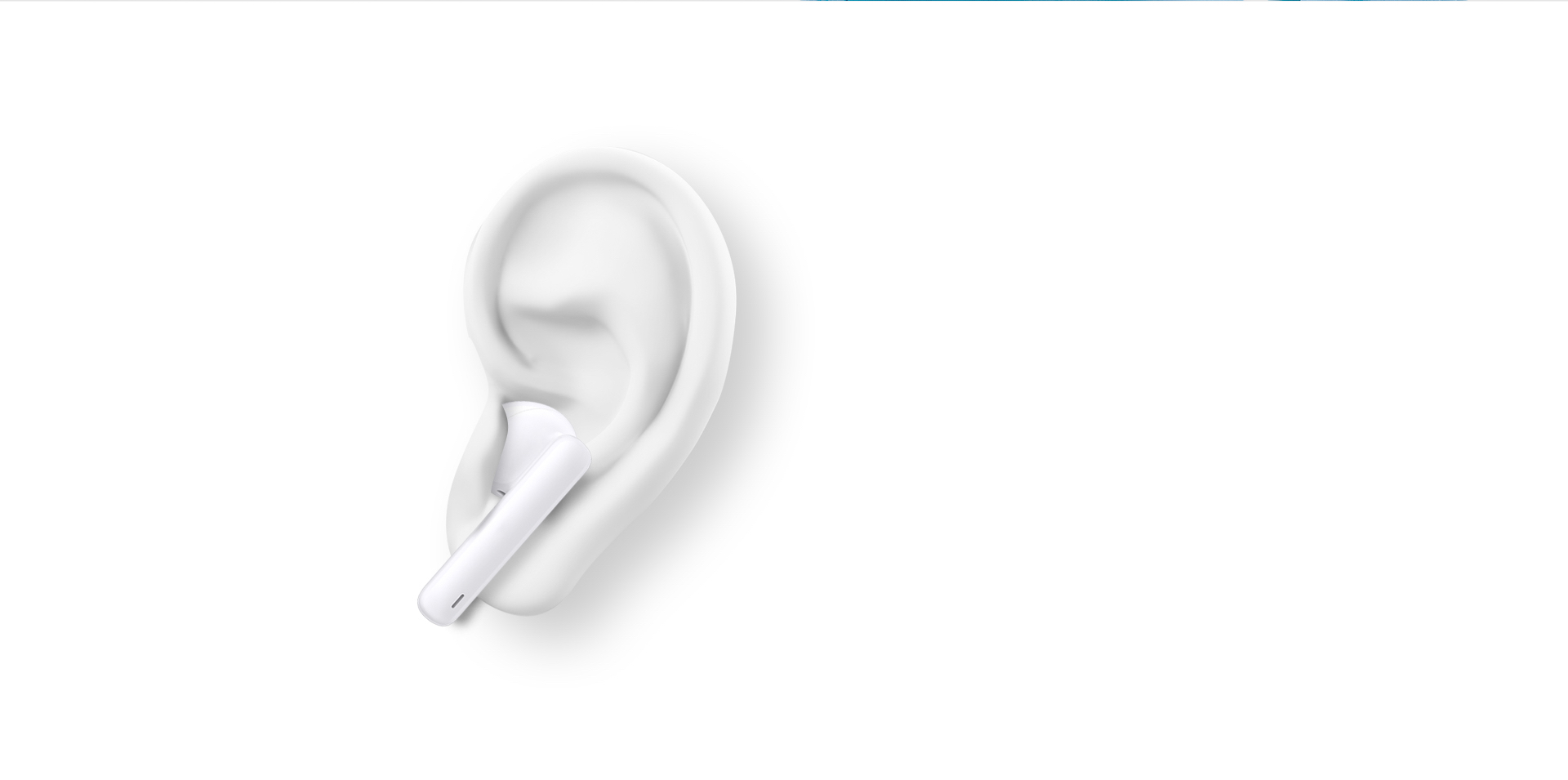 Comfortable in Anyway
Standard configuration with three different sizes of soft silicone eartips, easily adapts to different eardrum types, making you enjoy the softness in the ear.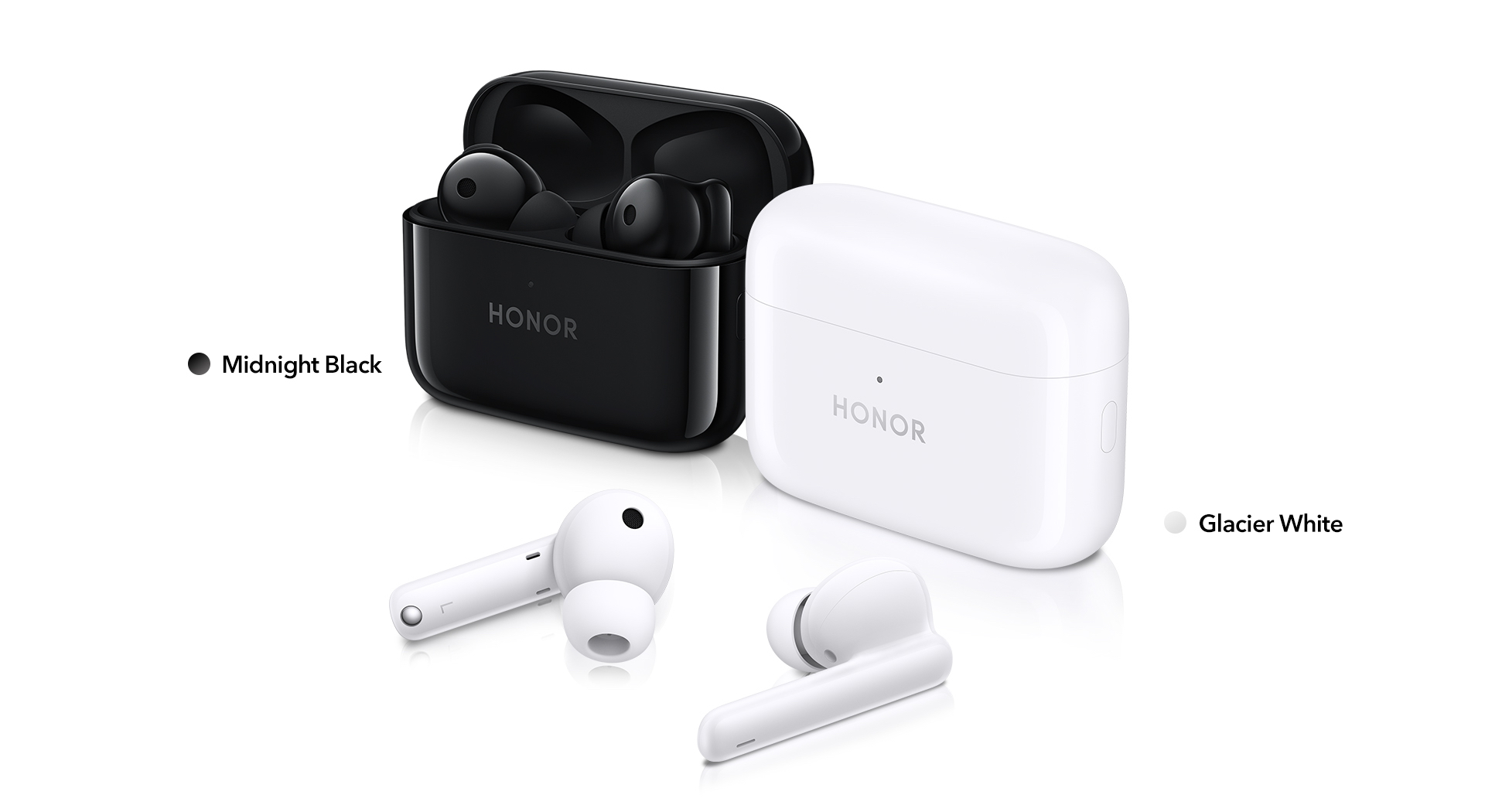 1. The battery life data comes from the HONOR lab. The earbuds and the charging case are fully charged. The earbuds turn off active noise