Mi Air Purifier Filter (Antibacterial)
Mi Air Purifier thanks to the antibacterial HEPA filter is able to capture 99.9% of PM 2.5 and other harmful particles and pollen, allowing the flow of clean air in your home. The filter absorbs formaldehyde, benzene, ammonia and other harmful substances, as well as unpleasant smell and smoke. The perfect product for anyone looking for an answer to the question: which air purification filter to choose?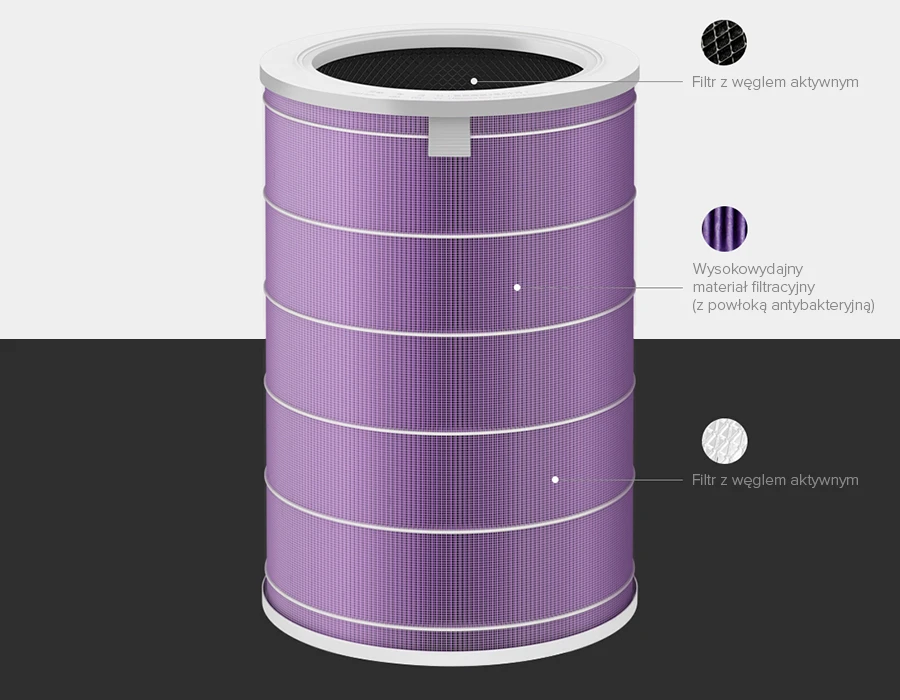 Bacterial killer at hand
Mi Antibacterial Filter Cartridge has a high performance filtering material that captures bacteria, fungi and mites and then eliminates them effectively by inhibiting their nutrient supply.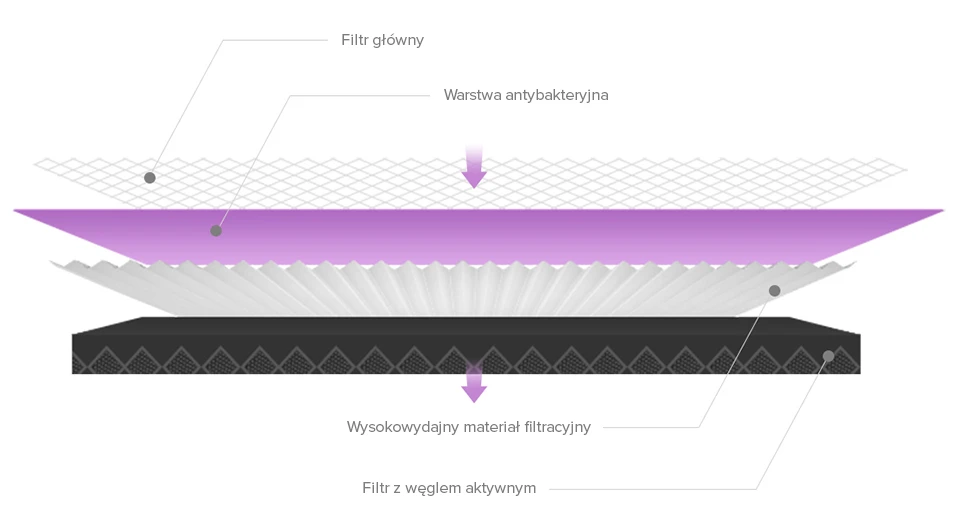 Main features:
Four-layer filter with an activated carbon layer and special layers to absorb bacteria, viruses and allergens
It absorbs most mechanical impurities
Removes suspended particles, dust, plant pollen, animal fur
Absorbs, among other things, formaldehyde, benzene, ammonia and other harmful substances as well as odour and smoke
Four-fold cleaning effect – effectively cleaned air
Quick and easy installation
SPECIFICATION
Technical specification:
Filter type
HEPA carbon filter
Dedicated to
Mi Air Purifier
Mi Air Purifier 2
Mi Air Purifier 2S
Mi Air Purifier Pro
Purification efficiency
99.3% – particles up to 0.3 μm
Colour
Violet
Width
200 mm
Height
293 mm
Recommended exchange
every 3-6 months