Powerology Home Cordless Vacuum Cleaner with Brushless Motor Technology
Voltage: 100-200V
Power: 300W
Recharge Time: 4 hours
Battery Life: 40 Minutes
Suction: 8-24kPa
Modes: Max and Low Mode
Bin Capacity: 700 ml
Noise Rate: >78dB
Product Weight: 2.5kg
When you learn about Powerology vacuum cleaners, you'll realize that it's time to say goodbye to traditional vacuum cleaners. With our genuinely powerful home vacuum cleaner, you can clean faster. The Powerology home vacuum cleaner is built with cutting-edge technology to make cleaning easier for everyone.
Elastic and Flexible Joints
For ease of cleaning hard-to-reach places and angles. Elastic and flexible joints, ensure the entire surface is reachable for optimum cleaning. This feature is true functionality for cleaning all over the surface. No need for hard efforts to clean the edges and difficult places to reach. These flexible joints will provide the optimum deep cleaning anywhere with gentle movements.
3-Layered Filter System
Powerology cordless home vacuum cleaner has been crafted with 3 layered filter systems. The first filter is the bin filter which is used for storing large particles. The second one is the HEPA filter which has the duty of capturing small dust particles. The air outlet filter is in charge of collecting the dust that passes through the suction nozzle from the carpet or floor. The air filter in the Powerology home vacuum cleaner is beneficial to let the motor works correctly.
The vacuum motor can become overheated if the dust particles are not filtered out and make their way into the motor. All details of premium cleaning have been included in Powerology cordless home vacuum cleaner.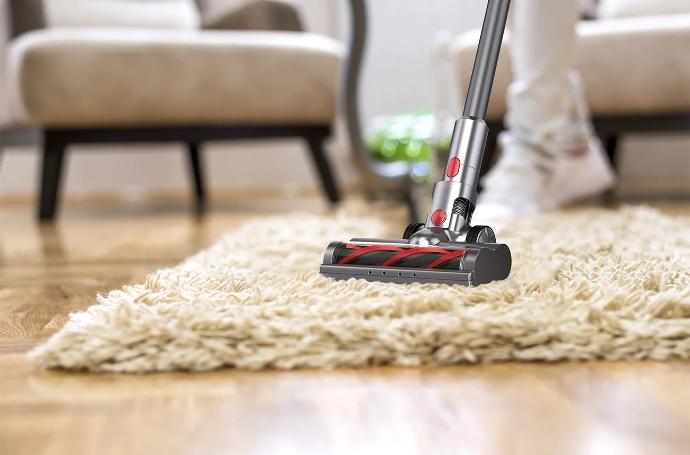 Cleaning in Silence
The powerology vacuum cleaner is ideal for doing house chores without making a sound. The vacuum cleaner is equipped with multiple filters, which, whether used for vacuuming or insulation, do their best to keep noise inside.
Don't worry about sleeping your kids, sensitive ears, or listening to your favorite podcast while vacuuming ever again. This vacuum cleaner produces 78 dB of noise. This means, that now you will have additional peace and quiet while vacuuming.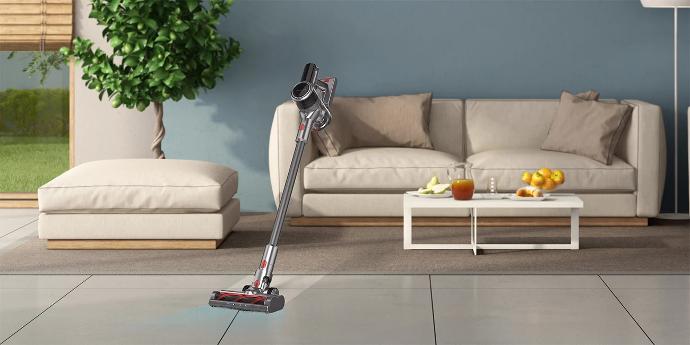 Strong Suction
Suction power describes how well your vacuum cleaner can lift dust, trash, and pet hair particles from the ground or a carpet. Powerology's home vacuum cleaner can capture particles at a pressure of 24000 Pa. The greater the number, the greater the suction power, indicating that it can easily lift three spoons.
Its motor produces 300W of power while vacuuming and has two speed settings, Maximum and Low.
Rechargeable Battery
The Powerology home vacuum cleaner is a built-in rechargeable battery. It works from 40 up to 60 minutes per charge. No need to struggle with tangles anymore. Cleaning turned into a hobby with Powerology rechargeable home vacuum cleaner.