Xiaomi Mi Router AX3200 | Wireless Router
Mi Router AX3200 provides Wi-Fi speed up to 3202Mbps: 2402Mbps for 5GHz band 800Mbps for 2.4GHz band. Thus, it offers high internet speed. Xiaomi Router AX3200 supports wireless mesh networking with the same model or devices Mi Router AX9000 and Xiaomi Mesh System AX3000.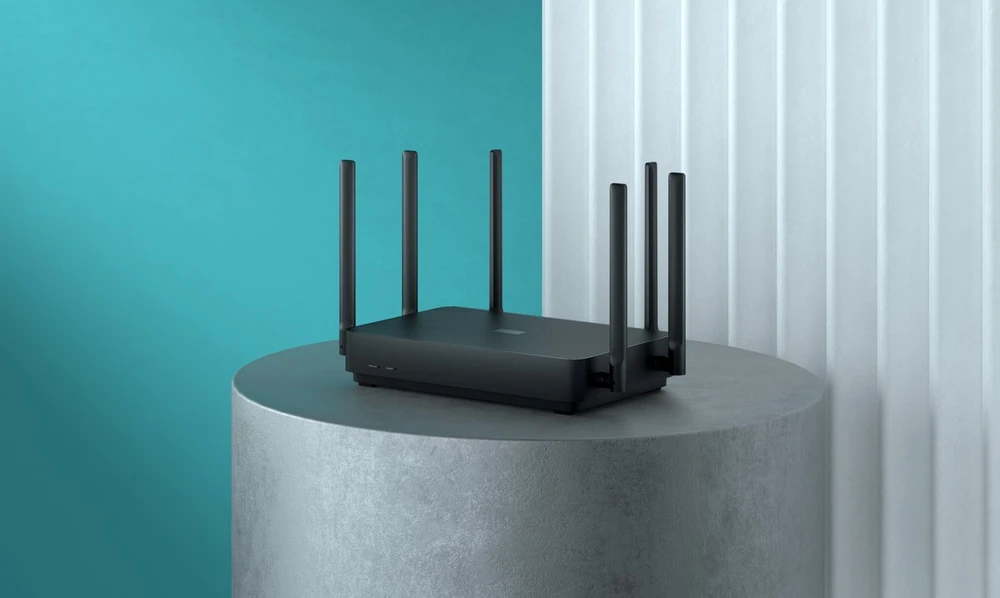 Mi Router AX3200 – top features
Wi-Fi Technology 6 AX3200
4×4 MU-MIMO
Support for Mesh networking
WPA3-SAE encryption
Dual Band 2.4GHz and 5GHz
4×4 MU-MIMO and OFDMA
MU-MIMO technology allows the multiple antennas of the Xiaomi AX3200 router to provide a network connection for multiple devices simultaneously. OFDMA technology allows the router to send data to multiple end devices over a single transmission for more efficient transmission and lower latency, so you can use multiple devices at the same time.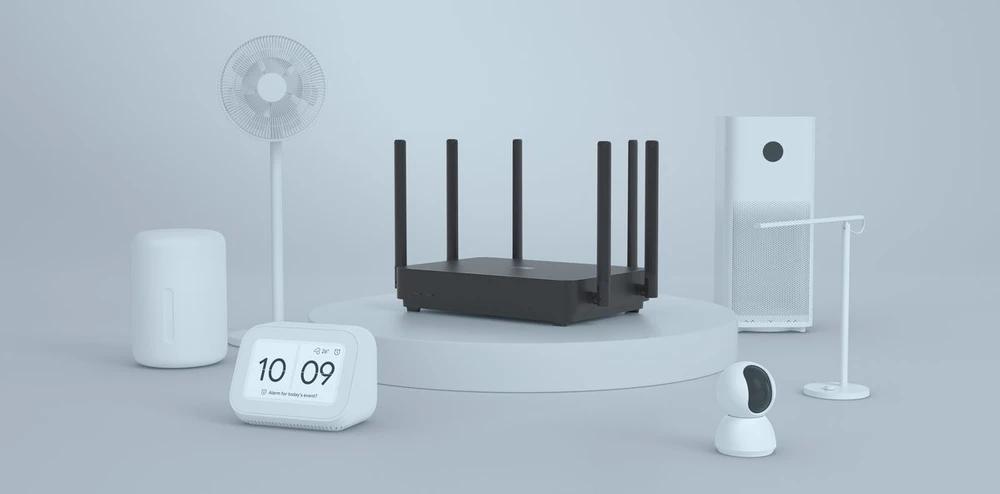 256 MB memory
The large memory means you can connect up to 128 devices. Enjoy the technological benefits of a router with smooth and stable network connections to multiple devices.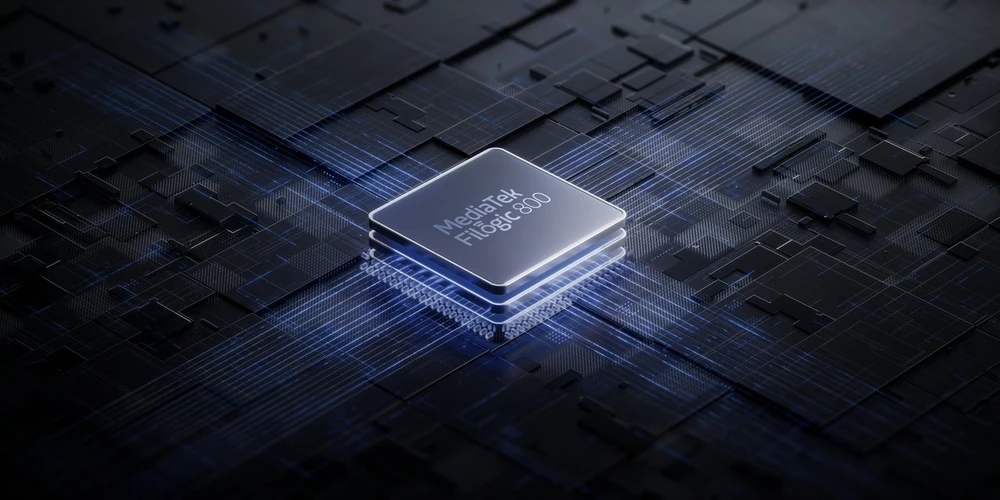 Support for multiple technologies and solutions
With BSS Coloring, WPA3 encryption, IPv6, IPTV and cloud management, it's the right time to replace your old router with Xiaomi Mi Router AX3200.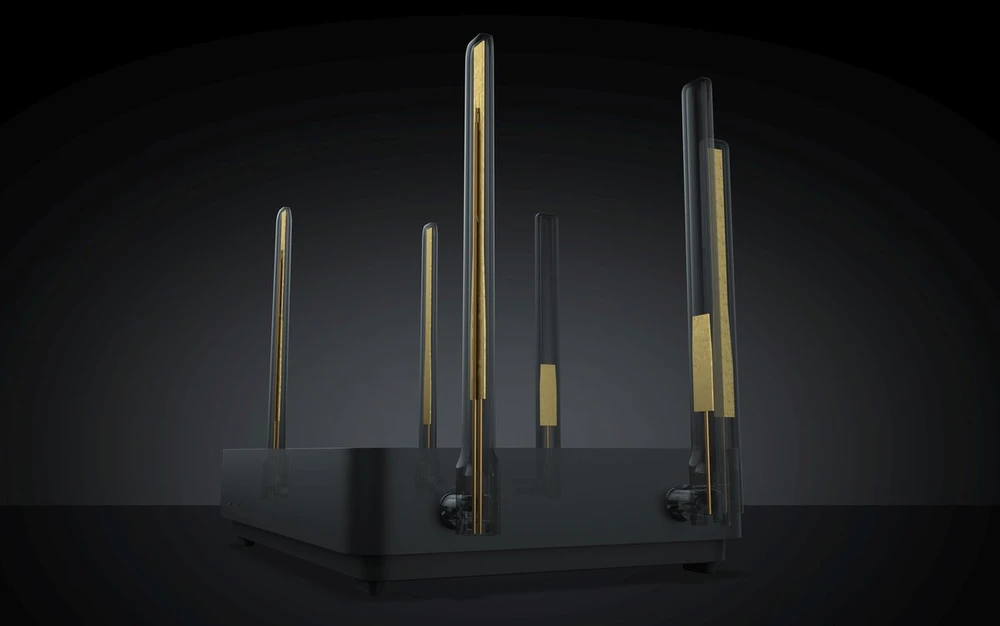 SPECIFICATION
Features / filters
Antenna type
External
Antennas quantity
6
Built-in processor
Yes
Cables included
LAN (RJ-45)
Depth
186
Ethernet LAN
Yes
Ethernet LAN interface type
Gigabit Ethernet
Ethernet WAN
Yes
Harmonized System (HS) code
85176990
Height
186
Internal memory
256
LED indicators
LAN, Power
Manual
Yes
Mobile operating systems supported
Android, iOS
Modulation
BPSK,CCK,DBPSK,DQPSK,OFDM,QPSK
Networking standards
IEEE 802.3,IEEE 802.3ab,IEEE 802.3u
Operating relative humidity (H-H)
10 – 90
Operating temperature (T-T)
0 – 40
Power source type
AC
Processor architecture
ARM Cortex-A53
Processor cores
2
Processor frequency
1350
Processor manufacturer
MediaTek
Processor model
Filogic800
Product colour
Black
Product type
Tabletop router
Reset button
Yes
Security algorithms
WPA-PSK,WPA2-PSK,WPA3-SAE
Storage relative humidity (H-H)
5 – 90
Storage temperature (T-T)
-40 – 70
Top Wi-Fi standard
Wi-Fi 6 (802.11ax)
Wi-Fi band
Dual-band (2.4 GHz / 5 GHz)
Wi-Fi standards
802.11a,802.11b,802.11g,Wi-Fi 4 (802.11n),Wi-Fi 5 (802.11ac),Wi-Fi 6 (802.11ax)
Width
284
WLAN data transfer rate (max)
1000
Basic general data
Brand
Xiaomi
Manufacturer
Mi
Model
AX3200
Type
Wireless Router
Dimensions
284mm × 186mm × 186mm
Product colour
Black
Hardware configuration
Processor
MediaTek Filogic800 Dual-core A53 1.35GHz
Memory
256MB
2.4GHz Wi-Fi
4×4 (supports up to IEEE 802.11n protocol, theoretical maximum speed is 800Mbps)
5GHz Wi-Fi
4×4 (supports IEEE 802.11ax protocol, theoretical maximum transmission speed is 2402Mbps)
Antennas
External omni-directional antennas
Total ports
Adaptive WAN Port 10/100/1000Mbps (Auto MDI/MDIX) ×1
Adaptive LAN ports 10/100/1000Mbps (Auto MDI/MDIX) ×3
LED indicator
2 indicator lights, of which system light × 1, Internet light × 1
System reset button
×1
Mesh button
×1
Power input port
×1
Protocol standards
IEEE 802.11a/b/g/n/ac/ax
IEEE 802.3/3u/3ab
Wireless specification
Dual-band
2.4GHz
5GHz
Modulation
11b:DSSS:DBPSK(1Mbps),DQPSK(2Mbps),CCK(5.5/11Mbps)
11a/g:OFDM:BPSK(6/9Mbps),QPSK(12/18Mbps),16QAM(24/36Mbps), 64QAM(48/54Mbps)
11n:MIMO-OFDM:BPSK,QPSK,16QAM,64QAM.256QAM.
11ac:MIMO-OFDM:BPSK,QPSK,16QAM,64QAM,256QAM.
11ax:MIMO-OFDM:BPSK,QPSK,16QAM,64QAM,256QAM,1024QAM.
Software specifications
Operating System
MiWiFi ROM, a smart router operating system based on OpenWRT
Wi-Fi encryption
WPA-PSK/WPA2-PSK/WPA3-SAE encryption
Management applications
Supports Web, Android, iOS
Work environment
Operating environment Temperature
0-40℃
Operating humidity
10%-90%RH (non-condensing)
Storage temperature
-40-70℃
Storage Humidity
5%-90%RH (non-condensing)
FAQ
What is the maximum wireless speed that the Xiaomi AX3200 router can achieve?
Thanks to the fact that the router can operate in two Wi-Fi bands simultaneously, data transfer rates can reach up to 2402Mbps for the 5GHz band and 800Mbps for the 2.4GHz band.