Xiaomi Mi Body Composition Scale 2 – White
| | |
| --- | --- |
| Scale Type | Digital |
| BMI | Yes |
| Body Fat Percentage | Yes |
| Bone Mass | Yes |
| Hydration Level | Yes |
Information of Xiaomi Mi Body Composition Scale 2 – White
Looking to get your body composition in check? Xiaomi has you covered with their latest Mi Body Composition Scale 2. This smart scale uses a G-shaped sensor and high precision BIA chip to give you accurate readings of 13 body composition metrics, including weight, BMI, body fat percentage, and more. The scale also includes a balance test function so you can track your progress over time. Plus, with Bluetooth v5.0 and support for Android & iOS devices, the Mi Body Composition Scale 2 is easy to use anywhere.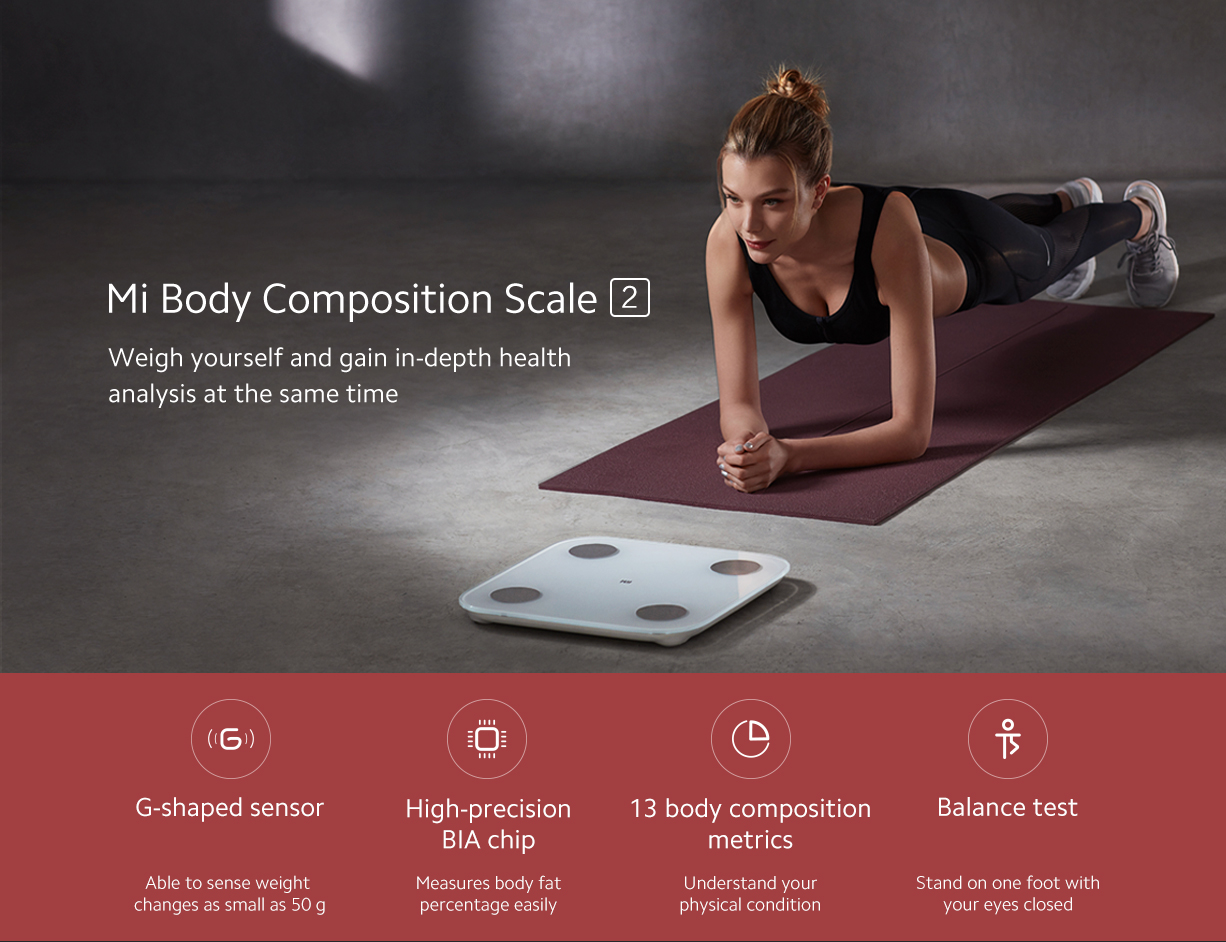 Are you a Healthy Weight?
There's an easy way to tell if you're overweight or not: body weight. But this isn't accurate because fat takes up three times as much space in our bodies, so people who have too much of it will look obviously obese even when they aren't.
Precise Measurements
The G-shaped manganese steel sensor is perfect for weighing yourself because it can sense weight changes as small as 50 grams. This means the measurements are more accurate than other types of scales that might only weigh in kilograms or pounds mode, making this device an ideal way to track your progress towards healthier living with its easy reading option.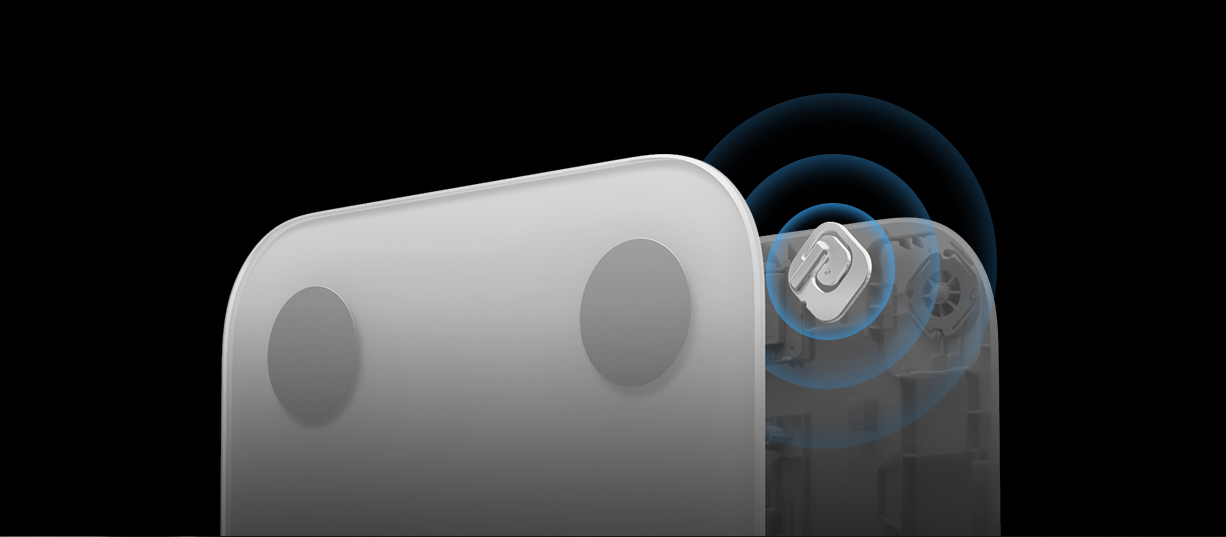 More Comprehensive Data
With its high-precision BIA fat measurement chip, you can now measure your body composition and health status in 13 different metrics. These include weight, BMI or waistline percentage of fats (to know whether it's too much), and muscle mass index which reflects how strong someone might be on their feet when they're not exercising – this will help us understand if he needs more activity than just working at a desk all day long! As well as moisture rate: "What goes out comes back," so keep an eye peeled next time that hair starts looking greasy…we've got something here under control.
Dynamic Weighing Static Measurements
The intelligent scale from Mi Body Composition can weigh you in both dynamic and static modes, with a minimum weight requirement of just 100 g! You'll also have the option to measure items such as fruits or vegetables using this same low setting.
Balance Test
This is a great way to improve balance and reduce the risk of falls. You only need to stand on one foot with your eyes closed, then step onto Mi Body Composition Scale 2 for an accurate assessment of how strong or weak you are in this area.
Bluetooth Low Energy 5.0
With the latest technology, this scale is more than just a Scale. It can measure your body composition and quickly transmit data to an app so you'll never have difficulty tracking progress or making healthy decisions again.
Simple Exterior Design
The appearance of the scale is both sleek and elegant. The attention to detail in its design really stands out as you look at it, with each component designed for maximum efficiency without compromising on form or function The sentence "Mi Body Composition Scale 2 has" does not need any additional explanation because we know what they are talking about already but I added some extra information so our reader knows that this passage refers specifically.
Package Contents